Sixth Form
A Welcome from the Headteacher
We are extremely proud of all aspects of our Sixth Form; its variety and breadth of courses, its academic rigour, its contribution to our community, and its wonderful facilities.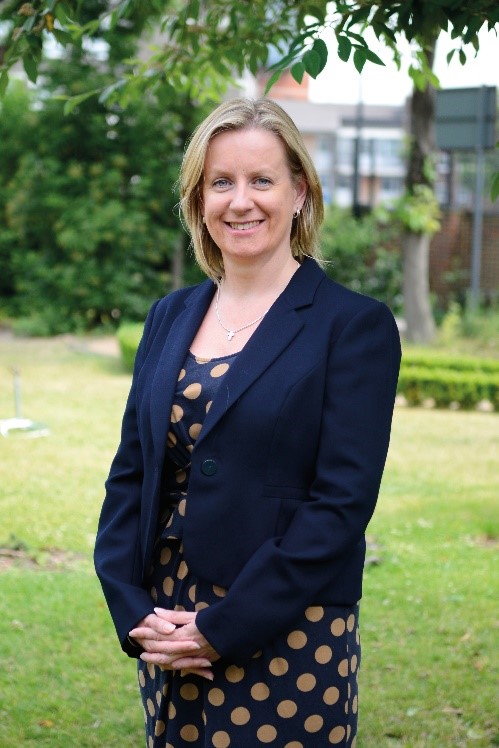 Our success at preparing students for life beyond school is outstanding with a personalised approach that ensures every girl is supported to define and then achieve her own ambitions. Whether you're aiming for apprenticeships in the city or medicine at a Russell Group University, St Saviour's & St Olave's School will support and challenge you to achieve your best.
St Saviour's Sixth Formers have the ideal combination of purpose-designed spaces for the independent study required, whilst still being part of a dynamic and supportive community. Our Christian ethos is inclusive and underpins every aspect of school life, creating an environment in which every girl is encouraged to develop her skills and talents to the fullest.
Catherine May
A Message from the Head of Sixth form
We look forward to the opportunity to welcome you as a valued and integral part of our Sixth Form community. We offer unrivalled care and support of our students.
Our Sixth Form provides time and dedicated spaces for focused learning. We ask our students to be committed to accepting challenge and responsibility, and a willingness to be role models for the rest of the school. Students leave St Saviour's & St Olave's Sixth Form full of self-confidence in the knowledge that they can achieve their best in whatever field they choose.
Our alumni return to school year upon year to show our students how they achieved their success, give advice about how to tackle any obstacles and share their pride in being a member of SSSO Sixth Form. As a student your goals, interests and character will be explored and developed through our wide range of enrichment opportunities from work experience, external speakers, visitors from universities and businesses and if you have a really specific goal then we will do everything possible to support you.
We will always have high expectations of you to ensure that you are able to succeed. The best of luck with your upcoming GCSEs and we look forward to welcoming you into our Sixth Form.
Please do follow our Instagram account @sssosixthform to be up to date with what is going on.