Meals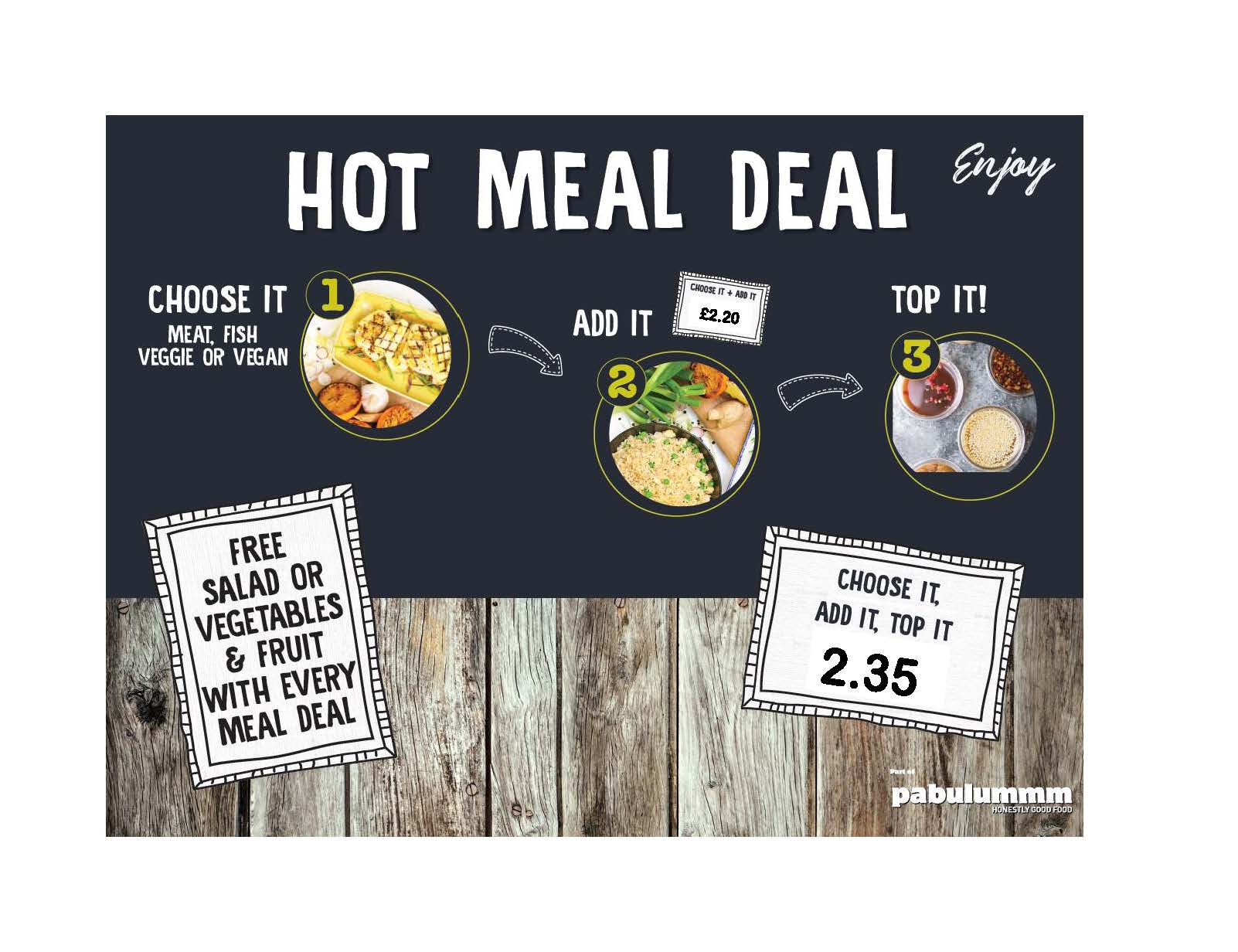 Our School Meals are provided by Pabulum
The Pabulum team are delighted to provide the catering services at St Saviour's & St Olaves's School!
At Pabulum we are a devoted and dedicated team of food loving professionals with a passion for creating healthy, nutritionally balanced, delicious school meals. Our vision is to change the established eating order by bringing our passion, incredible ingredients, inspiring chefs, fresh food and smiling faces to hungry students.
We feel so strongly about educating the younger generation in the need-to-feed on fresh, wholesome food, because it's through a balanced diet and healthy food choices that you can maintain higher classroom concentration levels.
At St Saviour's & St Olaves's School we have a dedicated Pabulum catering team bringing you fresh food through the provision of a breakfast, morning break and lunch service. At morning break you can expect to see a range of wraps, filled baguettes and bloomer bread sandwiches accompanied by fresh fruit and homemade yogurt. There is always a wide variety of options for lunch service including a variety of freshly prepared main meals with tasty vegetarian alternatives, with a range of hot and chilled grab and go products available. Our experienced Catering Manager, Christopher Roberts is always on hand to discuss any dietary requirements and offer alternative solutions to your child's needs if required.
We also have a strong ethos on food provenance and ensure that all our produce is as local and as fresh as possible, with over 75% of all our produce being sourced from the UK. All our meat is Red Tractor certified, meaning it is all from the UK and can be traced back to the farm! We also hold the Good Egg award from Compassion in World Farming, for only ever using free-range eggs across our entire business, which are sourced from our happy hens at Fluffett's Farm in Hampshire.
In order to support these initiatives we currently have a British themed menu that includes some old traditional British favourites and considers seasonality of all ingredients used on the menu. We also believe it is important for pupils to look forward to lunch each day and enjoy the social and cultural context, which is why we run marketing campaigns and theme days that are both engaging and educational. We also offer a range of meal deals to suit all appetites and budgets enabling pupils to get themselves a tasty bargain.
If you'd like to find out more in the meantime, then please visit our website at www.pabulumcatering.
co.uk, follow us on twitter @PabulumCatering or call us on 01252 819991.