English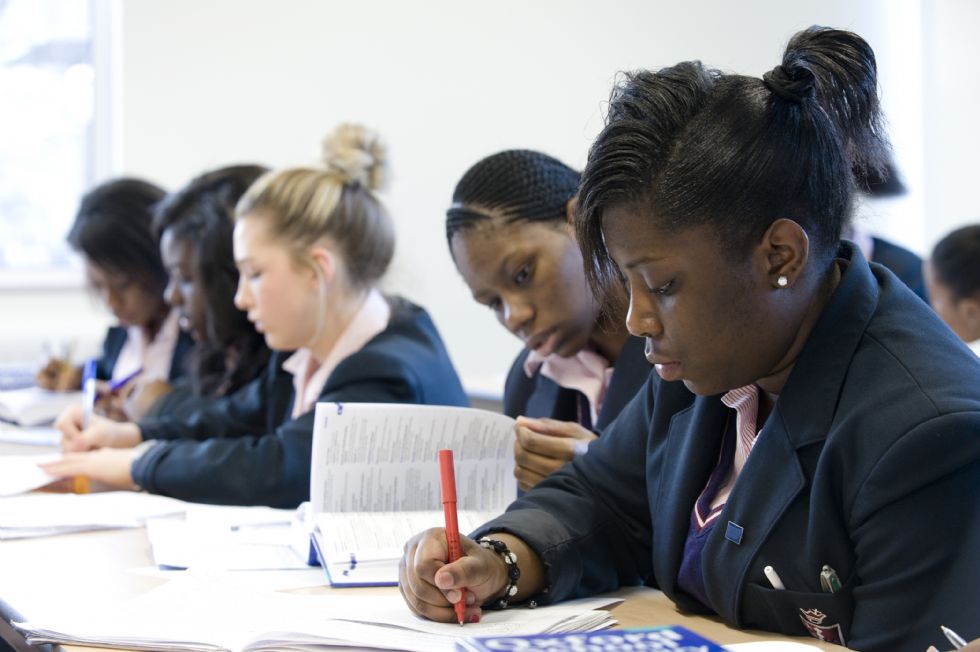 English at St. Saviour's and St. Olave's.
Our vision:
Our core aim is for our students to become expert and creative communicators in written and spoken word. Through exploring a range of high quality fiction and non-fiction texts from diverse contexts, our students will develop critical thinking skills. Students will explore, question and critique societal norms, challenge injustices and develop confidence in expressing their views. In exploring our literary heritage and beyond, students will gain insight into, and understanding of how societies and cultures of the present have been shaped. They will be able to discover themselves through the rich and varied literary history we all share but approach with individual wonder.
As teachers of English Language and Literature, we aim to foster a love of reading and a passion for life-long learning. As makers of the future, our students will take their passion for reading, of language and creativity to empower their own success and footprint upon the world. Our team of committed and expert teachers are passionate in decolonising the curriculum and bring a wealth of their own educational and personal experiences to ensure our curriculum encapsulates three things: to be a window on the world where students can see what has been and what is; to be relevant and reflective of our own students' lives and to provide an open door of opportunities to enrich our students' lives in the future.
Throughout school, we expect our students to develop knowledge and skills through the following:
Reading
To understand the main ideas in a range of high quality texts
To be able to retrieve quotations to support ideas
To know and be able to identify a range of language and structural devices, increasing in sophistication as school continues
To be able to discuss in written and verbal formats, the impact of writers' choices, linking to the motivations of the writer
To use PEAL/PETER (or another suitable acronym) to structure writing about reading
To use context/s of texts as a tool to understand texts more thoroughly
To use texts as a means of discussing and reinforcing moral, social and religious values
Writing
To be able to use a range of punctuation accurately and increasing in selective choice for impact
To use an increasing range of ambitious vocabulary, modelled in published writing
To be able to paragraph accurately and in a variety of ways for increasing impact
To be able to use the generic features of writing in different contexts (descriptive, narrative, argumentative and persuasive etc) with increasing effectiveness and impact
To develop students' confidence in using writing as a means of self-expression
To understand the importance of using Standard English in a variety of contexts as a means of empowering students
Spoken Language
To be able to express themselves clearly
To use talk as a mode of drafting responses and showing understanding
To be able to listen to others points of views to develop, shape and or shift their own perspectives and understanding
To be able to deliver a speech to either a whole class or teacher audience
To be able to use talk in different contexts: increasing debating skills, speaking persuasively
To be able to structure speech and answers clearly
To understand how speech can be used a powerful mode of address; to question a speaker's intention/s
To understand the importance of using Standard English in a variety of contexts as a means of empowering students