Year 10 study trip to Paris, France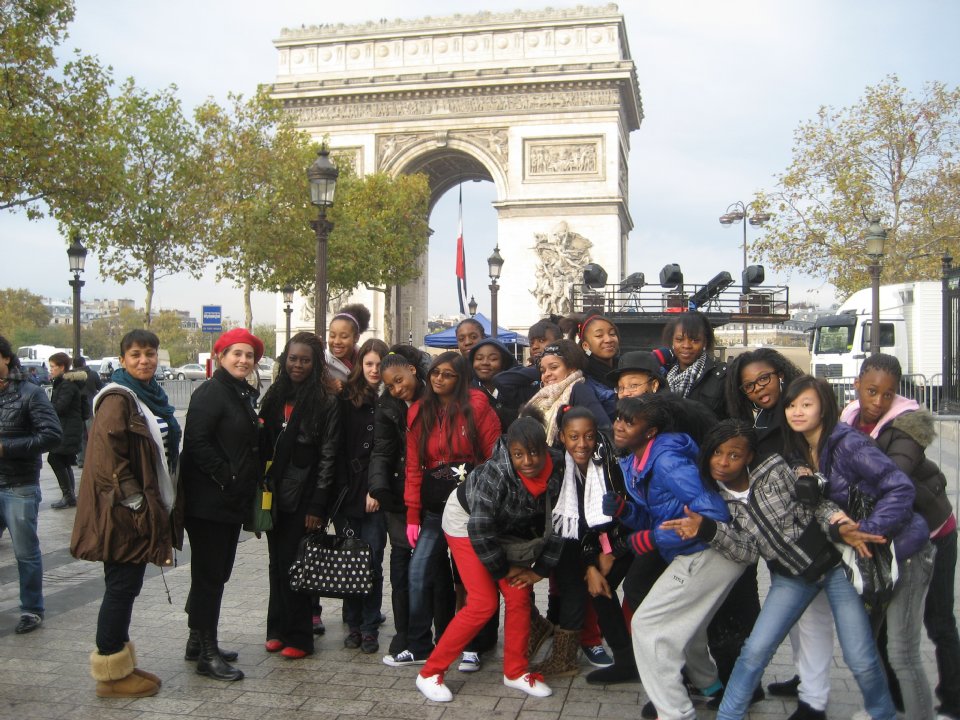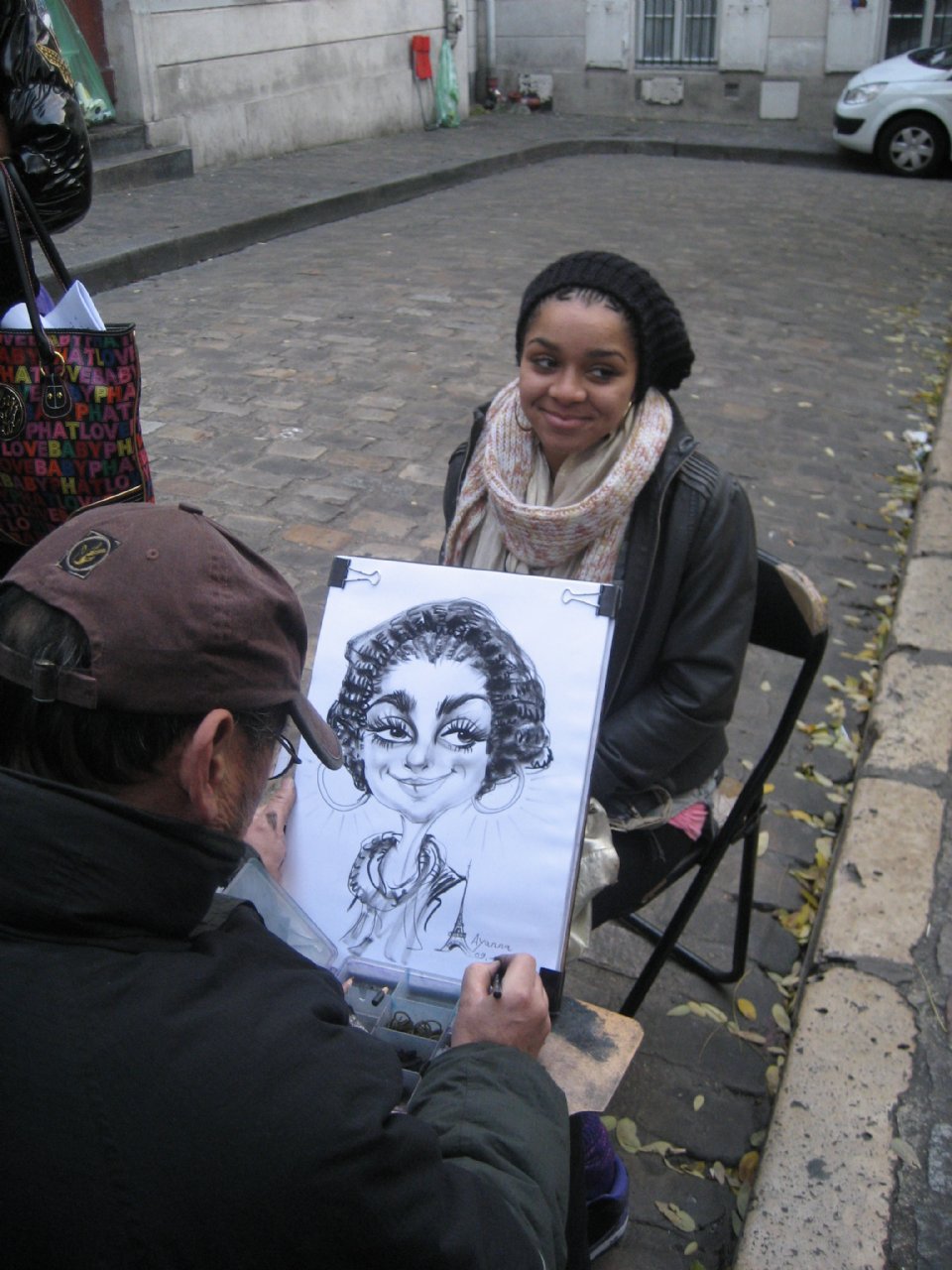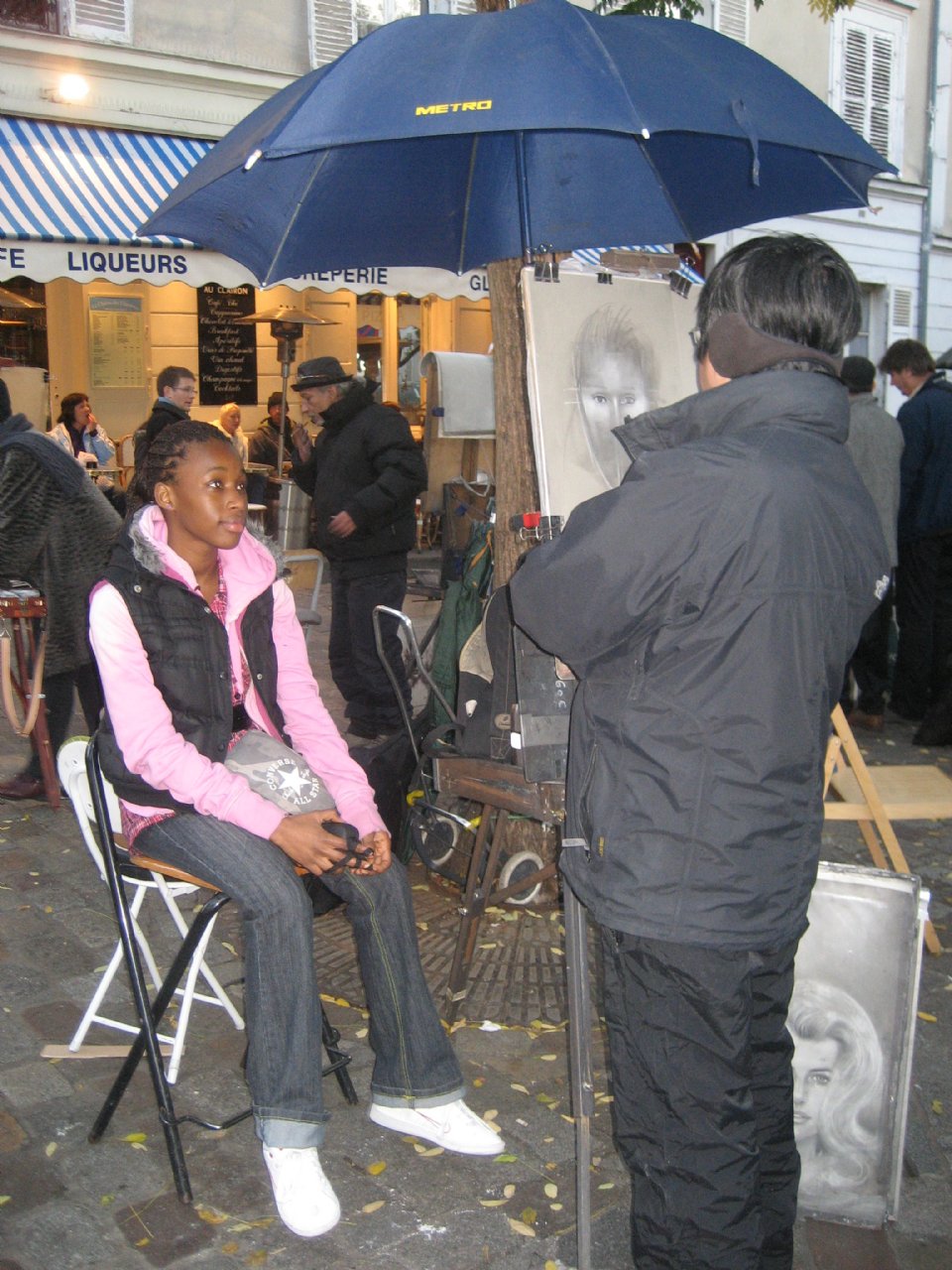 A truly triumphal trip! Ayanna and Fatmata get their caricatures drawn
In November a group of Year 10 French pupils travelled to Paris by Eurostar to spend a few days in the French capital.
After taking the number 63 bus from school we travelled by Eurostar from Kings Cross to Paris Gare du Nord. It only takes two hours and ten minutes to get from London to Paris so we were in our hotel by lunchtime.
On our first day we walked up to the Sacré Coeur, a beautiful white church which gives a fantastic view over the whole of the city. From there we walked to Place du Tertre which is a lovely square where many students chose to have their portraits painted by the street artists who work there. We went to the most famous sights of Paris such asLa Tour Eiffel, Notre Dame, Le Musée du Louvre and L'Arc de Triomphe. We walked a long way down L'Avenue des Champs Elysées where there are expensive shops for French designers like Cartier, Chanel and Yves Saint Laurent. One evening we saw a special light display which celebrates the 120th anniversary of the Eiffel Tower.C'était super!
In the evenings we ate in French restaurants and ordered our meals in French. We tried new foods such as crème caramel, camembert and pâté de campagne and we learned the names for different flavoured ice creams such asglace à la fraise, glace au chocolat and glace à la vanille. C'était délicieux!
On the last day we went to the shopping centre Les Halles. There were a lot of shops that you would find in England like H&M, Footlocker but we had to pay in Euros. Quite a few pupils bought a t-shirt or a sweatshirt with the words J'adore Paris.
We did a lot of walking over the four days but some pupils still had enough energy to do some cartwheels outside the Louvre much to the surprise and amusement of the other tourists. All in all it was a fantastic trip and we spoke a lot of French and had a lot of fun. Georgia Tuitt Avison (10 Orange) won the prize for best workbook and Joyce Edosa (10 Green) received the prize for the pupil who used most French.
"The trip to Paris was really fun because we got to see lots of great attractions. The people there were really friendly and helpful. I would love to go there again". Fatmata Sisay 10 Orange.