Year 10 study trip to Barcelona, Spain July 2017
During the first week in July this year a group of year 10 Spanish GCSE students took part in a study trip to Barcelona.
The students took part in an extensive cultural programme and a number of activities to improve their Spanish. We had a 'Gaudí day' where we visited places of interest designed by architect Antonio Gaudí which included visits to the Sagrada Familia and Parque Güell. Our guide described how Gaudí's Basilica (it is not a cathedral) is the only one under construction in Europe. It is hoped it will be finished by 2026 which is the 100th anniversary of the death of Gaudí. In Parque Güell we interviewed people and asked them their opinions about Gaudí's architecture - most people were familiar with it and liked it.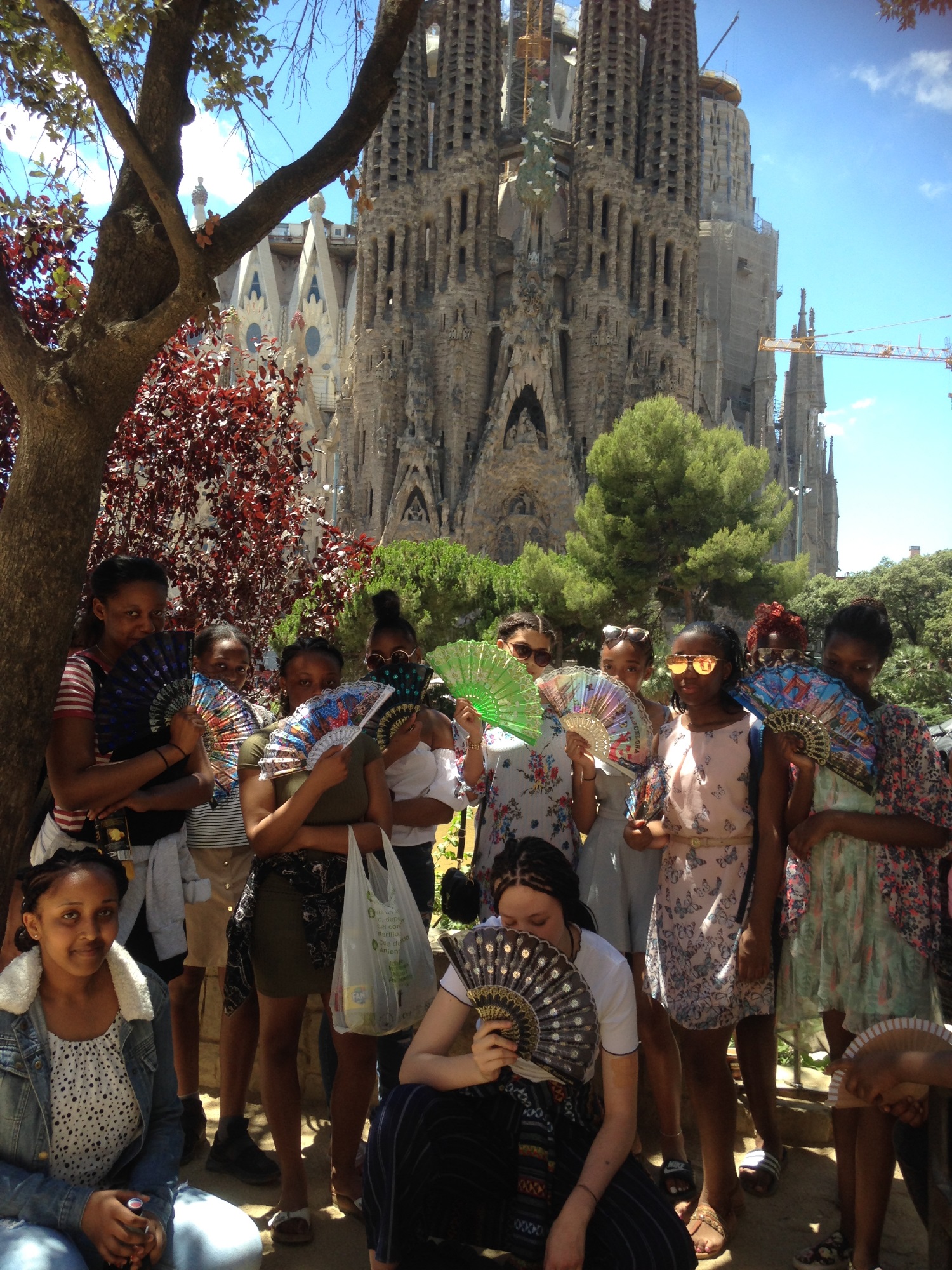 One of the best things was when some of us started a conversation with some Spanish ladies on the bus. I think they were impressed with our confidence when speaking Spanish!
We travelled by Funicular and cable car to Montjuic Castle high above Barcelona where we had a picnic having bought food from the traditional market 'La Boqueria' on 'Las Ramblas' Barcelona's famous pedestrian high street. While we were in the market we interviewed shoppers or stall holders to get their views on Barcelona.
Another interesting thing we did was to visit 'Las Arenas' – a former bullring that has been converted into a modern shopping centre. Barcelona is the capital of the Catalunya region that was amongst the first in Spain to ban bullfighting. It is still popular in many parts of Spain but not all Spanish people agree with bullfighting. All in all we had a wonderful time in Barcelona and spoke lots of Spanish ¡Gracias, Barcelona!