Work Experience Diaries
Work experience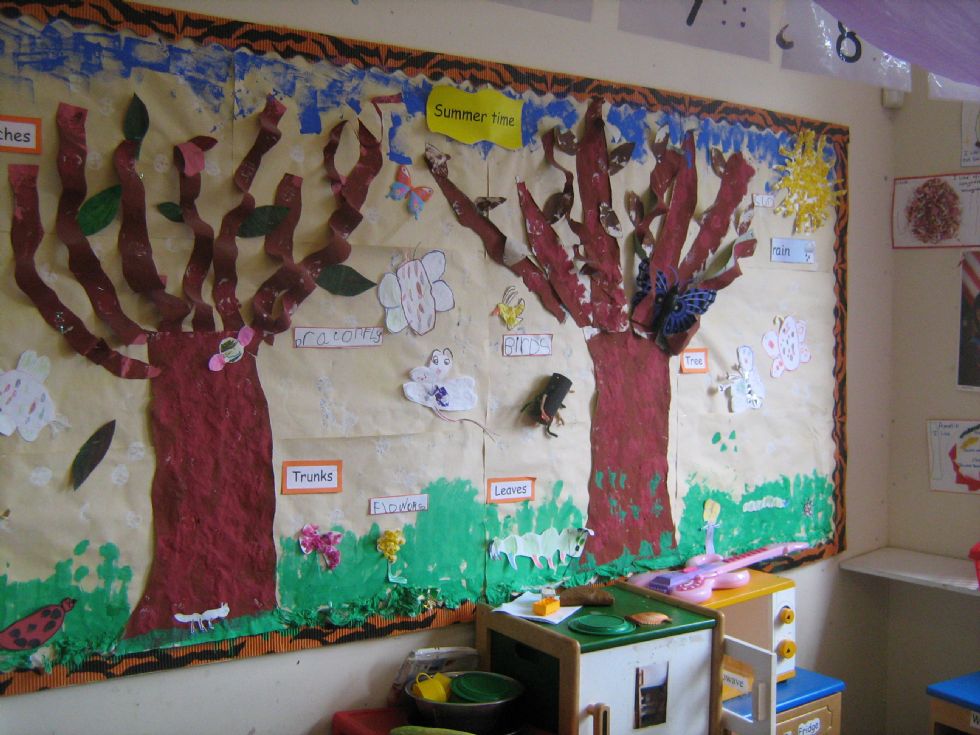 I found the work experience very beneficial, I learnt many skills which I was able to take away with me. I was working in year 2 in Redriff School. I didn't know what to expect when I got there but from the first day I was presented with some unpleasant truths, such as remembering how I behaved in primary school. I then had a difficult task of trying to ensure that the kids were behaving well.
I was briefed before entering the classroom, which was called Ordnance, about what I had to do and the things I was going to be involved in that day. I was very lucky because on the first day that I got there (1st of July), we had a school trip to see the children's work in a real art gallery. I really enjoyed this.
Shena Fenning
Monday 1st July 2013 Today I drew different pictures for the children, such as: butterflies, flowers and hearts. I also read some stories and helped the children construct different shapes and build different objects with the Lego. I was also introduced to the children and made to feel as a member of staff.
Tuesday 2nd July 2013-Today I made a new child feel welcome in the playgroup. I also supervised the children on the apparatus and helped them decorate their butterflies and learn the colours that they were applying to their butterflies. They were also able to identify the shapes that they were sticking down.
Wednesday 3rd July 2013 -I helped the children decorate the strips of paper that they were going to add on to the kites the following day. I also read stories that the children selected. The children wanted me to help them write and draw pictures so I did that as well. I also helped the manager to draw a teapot to put on display, which the children and staff praised me for.
Thursday 4th July 2013- Today was the last day sadly, but my teacher, Ms Minnott, came to visit and gave me positive feedback about what the staff said about me and about what I had been doing for the past few days. I helped the children to decorate their kites and read them stories. It was upsetting to leave as I really enjoyed working there and I got a useful insight into working in childcare even though the children did the same activities every day, I still felt as if they learnt something and I also learnt something from working there
Ayeshia Adenugba.
On the first day of my work experience placement, I was in Autumn class (the children were aged 1-2 years). The first thing we did was to make the children's handprints with white paint on blue paper to make clouds as their theme was sky, land and sea. After that we had different colour balloons, and I helped the children to decorate them with different colour paper. Shortly
after everyone had finished, it was time for lunch. I helped with cutting the food and helping the children feed themselves if they needed help.Then we washed their hands and face. Then it was sleep-time, so I set up the beds and helped put the children to sleep. After they woke up, I played with them in the tent and used play dough to make animal shapes.
On Tuesday I was put in Winter class (ages 3-5 years). The first thing I did was help the children get dressed up into different characters from books. I then took them out into the garden and watched over them whilst they played on the bikes and scooters. Afterwards, it was time for the Spanish lesson, and I joined in with what they were doing. It was lunchtime after this, and as the children could feed themselves I just helped cut up their food. After their
sleep time, we coloured in cards with parrots, elephants and cows on them and played with Lego. I didn't enjoy being in this class because I thought they were 'too old', also they could do everything for themselves which made it harder to interact with them.
On Wednesday, I held an activity where there were different colour fish, and the children had to finger-paint on them with different colours. As well as this, I helped with outlining animal shapes using paint. After helping to clean them up, we went out into the garden and played bat and ball, and also looked at the pond with the fish in. It was then lunchtime and I did the usual, help cut their food and wash their face and hands, then I helped put them to sleep. After they woke up, I helped them solve 4 piece puzzles, and played in the sand pit with them.
On Thursday, I was put into the baby room. I disliked this room because all the babies did was cry and when one started, all of them started. Most of the babies were one year old, so they were just doing their own thing. After a while, I got bored of the baby room and was moved back to Autumn class which was my favourite. By then, it was sleep time so I made the
beds and put the children to sleep. Then on the last day, Friday, I read a story to the children. I also dressed them up and played about with them. I then went outside and helped to fill the pool up. Once that was done and the children were in the pool, I played with the others that didn't want to
get in; then helped to dry them and get them dressed again when they had finished. Later on, I was drawing with one of the babies as she was the only one who was awake. Then when the children woke up, I played with them in the tents and made one of the children in the school a birthday card as it was her birthday the next day.
Lauren Cumberbatch
Monday 1st July 2013-
On the Monday that I got to the nursery I was shown around and I was also shown where the fire exits were and I was also told about the theme of the week, boats- floating and sinking. I was then told for the first day that I would be observing the children with how things work and the activities that they do every day.
Tuesday 2nd July 2013-
On Tuesday I was allowed to be more involved now I knew how things run. I was in charge of the boat making table where I was helping the children make their boats for their special assembly on the Friday. Once
they had finished their boats they had to practice writing their name on it and then were free to go and play. When the children were playing I was going round and playing with all the different children and helping them with whatever they needed help with. They then had to tidy up ready for
lunch. Today I helped them with their lunches and when they were finished I had to tidy away some of the plates and then they took the ones having naps away and the others went to play.
Wednesday 3rd July 2013-
Today some of the children went on the interactive board and I helped them draw a picture that was printed off to go in their record of achievement. Then they tidied up and had lunch.
Thursday 4th July 2013
On Thursday the children were preparing for their sharing assembly on Friday which was performed in front of their parents. We took the children to the garden and practiced what they were going to say and what they were going to hold up. After that they were then allowed to go and play. They then had their lunch and were taken over to the school so that they could go in the hall and find out where they were going to sit or stand.
Courtney Alden