Sixth Form Events
Open Evening
This year, our open evening takes place on Thursday 2nd November at 6.00pm when students will be able to view our facilities and meet with current sixth formers. The Head of Sixth Form will talk at 6.30 pm and outline the application process.
Prospective students should be accompanied by their parent or guardian. We are unable to let groups of unaccompanied students attend.
Please send your request to our sixth form registrar Mrs Hamilton at ehamilton@ssso.southwark.sch.uk
---
Year 12 students enjoying an early visit to Trinity college Cambridge as part of our Elite Academic Programme.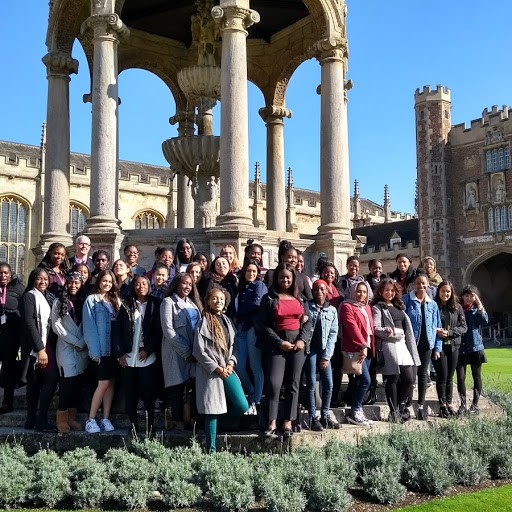 _________________________________________________________________________________________________________
On Monday 12th March, we attended an event at PWC. It was to celebrate the end of the mentoring programme which we have participating in since the beginning of Year 12. The event at PWC was organised to help us develop our business and employability skills. Later on in the day, we got into groups, we did a presentation using a SWOT analysis. We were judged by the managers at PWC. At the end, we found out that we won the competition based on our ability to stick to timing; and evaluate the strengths, weaknesses, opportunities, and threats of working with a particular business. Participants also received a certificate for completing the mentoring scheme. This will be helpful for when I am doing my UCAS application or applying for jobs. I would definitely recommend this programme to anyone who is interested!