Key Stage 4 Science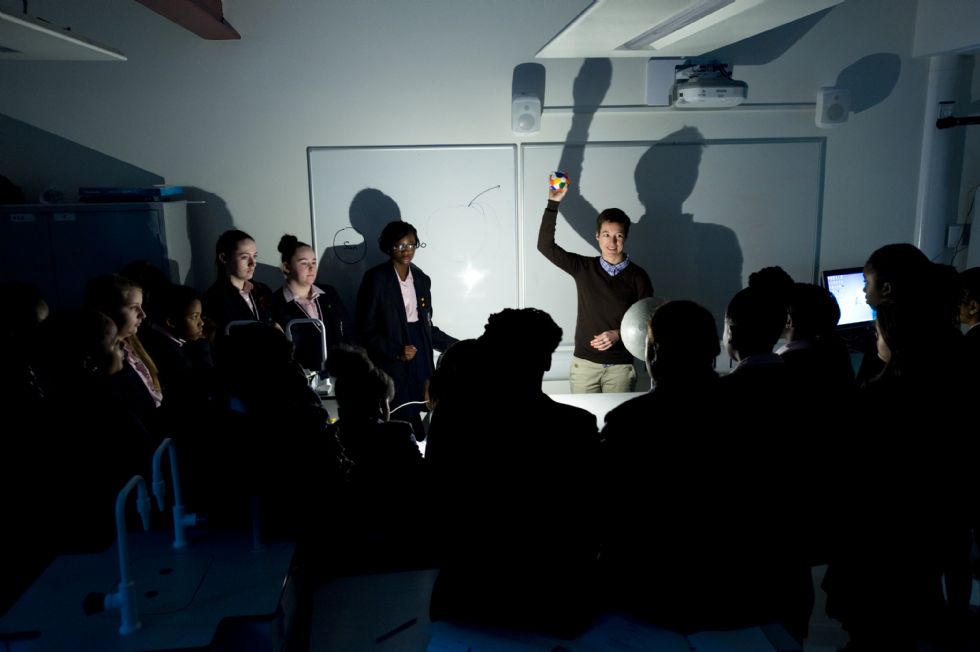 Students will start on their GCSE course in year 9.and follow the AQA specification for science.
There are a number of changes in our new science curriculum, including:
There will be a new 9–1 grading system, replacing A*–G
There are no controlled assessments in the new qualifications. There will however be a number of core practical experiments all students will be required to undertake throughout the course, in addition to practical work used to support teaching and learning of theory
Questions assessing students' use of mathematical skills will make up at least 15% of the assessments. There will also be some recall of equations required in physics
Girls will be given the option to take Separate Sciences when making their curriculum choices in Year 9. This will lead to students achieving separate GCSE qualifications in Biology, Chemistry and Physics and will include additional subject content. You will be studying science for nine lessons per week with 3 different teachers. There are usually around 50 girls studying this route.
The aim of the subject is to enable you to:
develop scientific knowledge and conceptual understanding through the specific disciplines of biology, chemistry and physics
develop understanding of the nature, processes and methods of science, through different types of scientific enquiries that help them to answer scientific questions about the world around them
develop and learn to apply observational, practical, modelling, enquiry and problem-solving skills, both in the laboratory, in the field and in other learning environments
develop their ability to evaluate claims based on science through critical analysis of the methodology, evidence and conclusions, both qualitatively and quantitatively.
The rest of our students who opt not to take the extended course will study Combined Science. This gives a balanced coverage of Biology, Chemistry and Physics topics and will result in students achieving 2 grades for science. All assessment will be by external examination at the end of Year 11. All exams will carry equal weighting in the overall grade achieved, and will utilise a mixture of different question styles, including multiple-choice questions, short answer questions, calculations and extended open-response questions