Head Girl and the Prefect System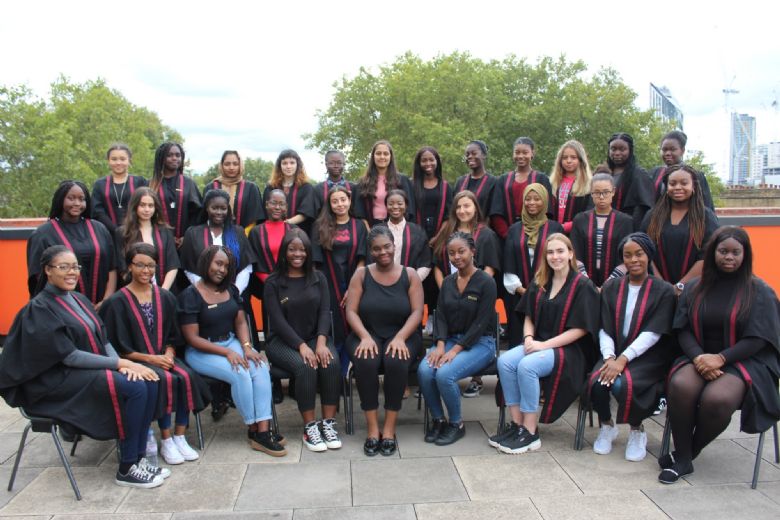 Our Sixth Formers are the leaders of our school – academically, socially and pastorally. Our Head Girl and her team of Senior Prefects are role models and leaders to younger students.

Every summer, our school's Head Girl is elected by a vote of current Sixth Form students and staff who teach the Sixth Form. After the election of the Head Girl, deputies and other senior prefects are appointed.
Sixth Formers also have numerous opportunities to contribute to the life of our school.
Our senior prefect team, may lead assemblies, organise lunchtime clubs and after school activities as well as representing the school at a wide variety of extra-curricular activities.
Form Prefects play a vital role in the day to day running of the school and support newer students – particularly in Year 7.
Develop their leadership through involvement in sports teams, helping out with younger teams or through the Sports Leadership programmes.
For many years, our Sixth Formers have played a leading role in helping younger students in Learning Support – perhaps by volunteering to be a reading partner.
Sixth Formers have been leaders of extra-curricular activities such as Japanese Club and British Sign Language lessons.
Many of our students enjoy leadership opportunities before their final year at St Saviour's; we appoint Year 11 prefects who are involved in charity fundraising and organising the end of examinations celebration. In Year 12, students are able to apply for positions as House Captains, based on our house system. Houses compete to provide as many gifts as possible in our "Help a Christmas Child" event and their captains lead the Sports Day Parade. These activities help in developing student leadership and communication skills which prepare them for Sixth Form leadership.

All of this activity gives our students much to write about on UCAS personal statements and in job applications, but much more importantly it supports the ethos of the school in ensuring that St Saviour's girls become "Makers of the Future".