Sixth Form Results Day 2022
It is with enormous pride that we share these results today.
A*-A = 25%
A*-B % = 49%
A*-C % = 82%
The overall figures are even better than the 2019 examination results, and they include lots of outstanding individual and departmental successes, such as 100% A*-B in Product Design and History. Also, twin sisters achieving 5A* and 1A grade between them. Headteacher Catherine May said, "I am delighted with these results, and the grades will enable our students to progress to the courses of their choice, but this year's success needs to be measured in other ways too. These students have managed all the challenges of lockdown learning and navigated all the hurdles with determination and courage. I am proud of every student for showing such resilience. I wish them every success for the future, and I am confident they will continue to flourish. Well done to all the students and staff whose hard work has been rewarded with this success."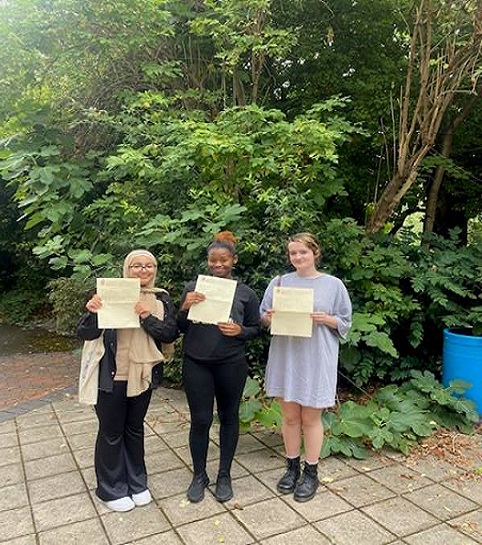 Fawzia Khan A*, A*, A Psychology at King's College London
Arianna Castro-Thomas A*, A*, A* Physics at University of Bristol
Ayesha Castro-Thomas A*, A*, A Natural Sciences at University of Durham


Deputy Headteacher, Michelle Ferguson who line manages 6th form and exams said: "Our students sitting A level and vocational qualification exams have shown incredible resilience in how they have approached their exams, especially given the significant pressure they faced. They demonstrated remarkable maturity, and we are grateful to our staff and immensely proud of our wonderful students and their incredibly supportive families.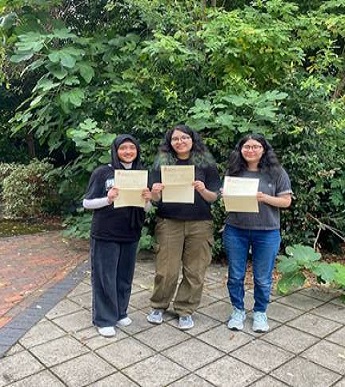 Sakinah Belhaj-Fahsi – A, A, A Religion, Philosophy and Ethics King's College London
Chyna Carnegie – A, A, A Criminology University of Manchester
Belle Brickell – A*, A, B Social Anthropology London School of Economics

Head of 6th form, Hannah Kennedy said: "Our Year 13 students have really demonstrated a desire and a passion for learning in their time at St Saviour's and this is certainly evidenced by this brilliant set of results. It has been a privilege to work with them and I feel excited to hear about the positive impact they will go on to have on society."