Black History Month 2022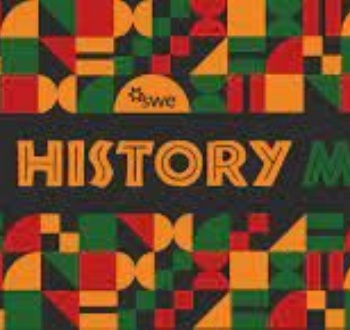 The Month of October is Black History Month and students have been enjoying a full programme of activities both inside and outside their lessons.
As a school we know that it is important for black history to be taught and celebrated throughout the year but October is an opportunity to highlight black history and culture.
The theme for this year has been, 'Time for Change: Action Not Words' and we have been reflecting on this message in assemblies and tutor time with students leading with poetry, their own lived experiences and reflections.
Students have attended afterschool dance workshops led by our Sixth Formers, movie screenings, participated in competitions, and attended presentations and seminars led by students and staff.
Dashiloh Kassongo in Year 13 led a fascinating presentation on the lesser known heroes of black history including significant figures such as Queen Nandi Bhehbe, mother to Shaka, King of the Zulus, Steve Biko, South African anti- apartheid activist and Lady Sarah Forbes Bonetta, who had a unique relationship with Queen Victoria.
Lilyana Baird- Thomas in Year 12 also shared her passion for History and the Arts with a presentation titled, 'Black Influence on Inventions and in the Arts'. Lilyana also asked students to think about their own influences and heroes and left an important message with students that they can achieve anything that they put their mind to.
Ms Turle, presented on 'Black British Activists', students learned about the long history of activism within the black community. Students were also asked to consider what the theme for this year, 'Time for Change: Action Not Words' means and they offered some thoughtful reflections.
Mr Quartey led a very popular and packed out lunch time, afrobeats workshop. Students loved the opportunity to create music together.
Ms Daniels led a workshop about black video game pioneers and the impact that they have had on gaming. She also shared with pupils the opportunity to create their own video game, through the BAFTA Young Game Designer Competition which takes place in March. If you are an aspiring game designer speak to Ms Daniels!
Year 9 had the opportunity to part take in a MasterChef competition with pairs battling it out to create the most creative and delicious dishes for the judges to try. Students loved the opportunity to demonstrate their culinary skills.
We are dedicated to ensuring that we celebrate black history and culture throughout the year but October is always an exciting opportunity to spotlight history, culture and achievements.