Metropolitan Police Commissioner Visits SSSO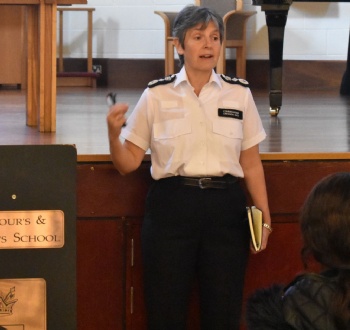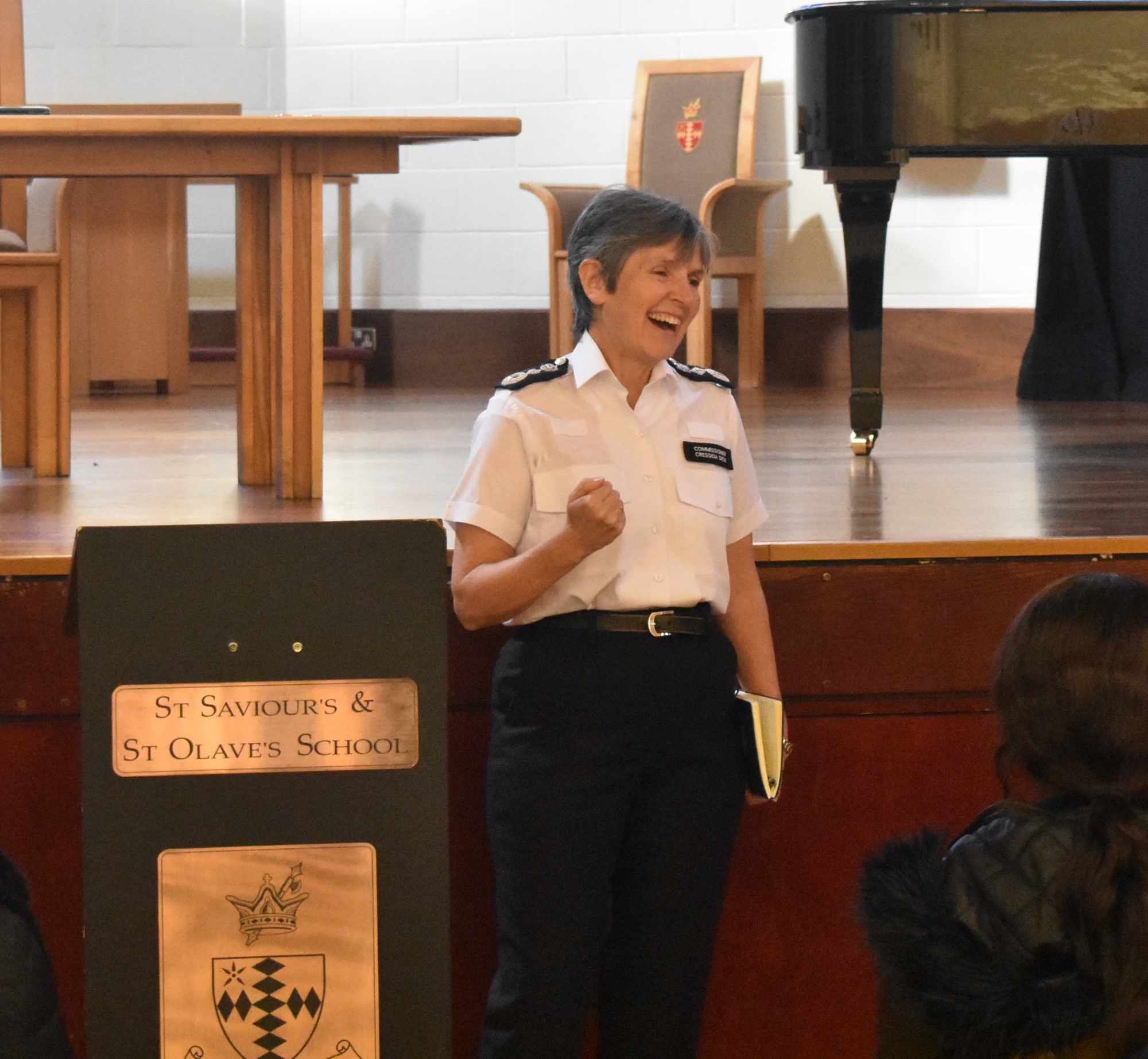 The Metropolitan Police Commissioner - Cressida Dick spoke to Sixth Formers as a celebration of International Women's Day.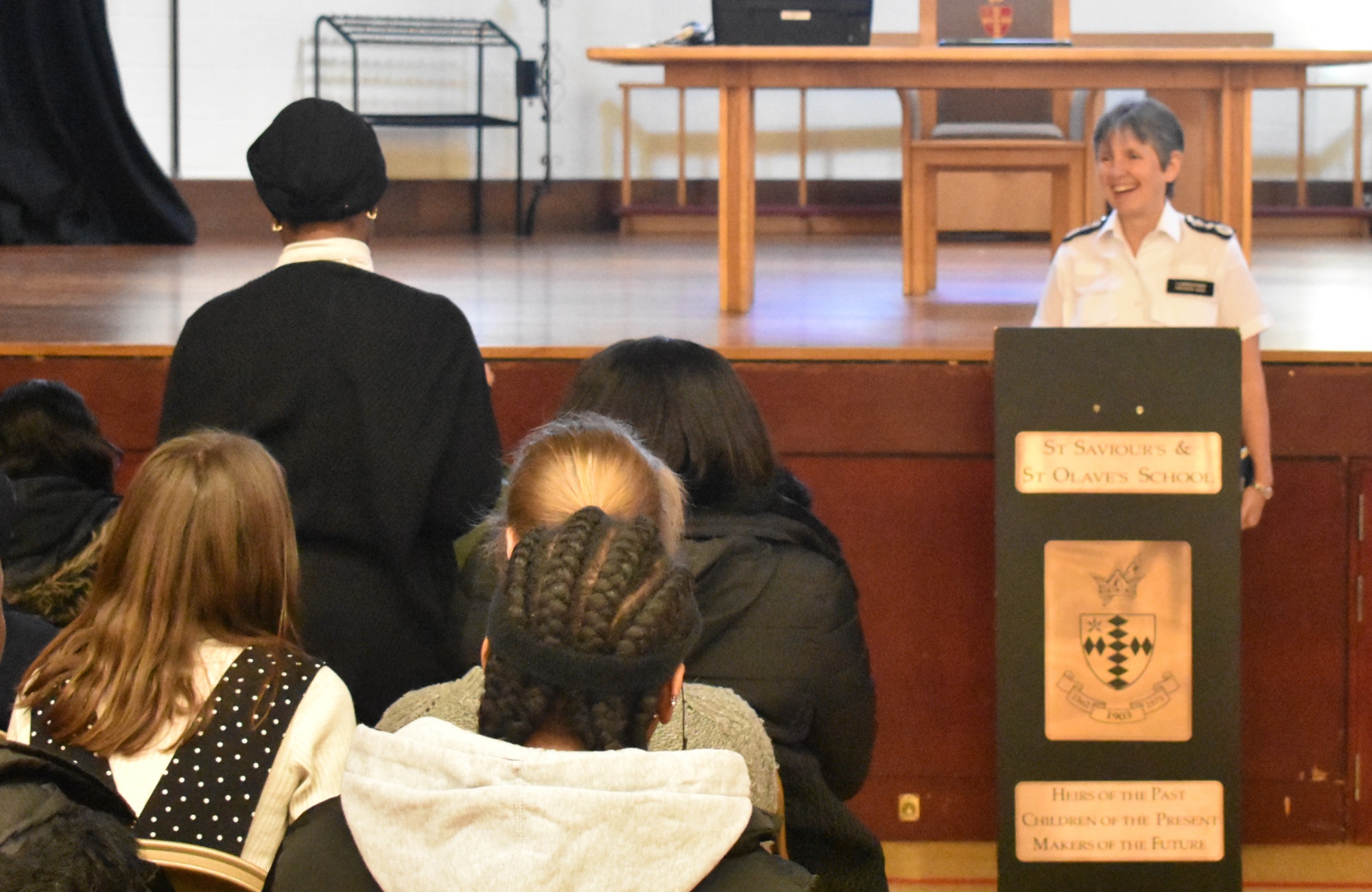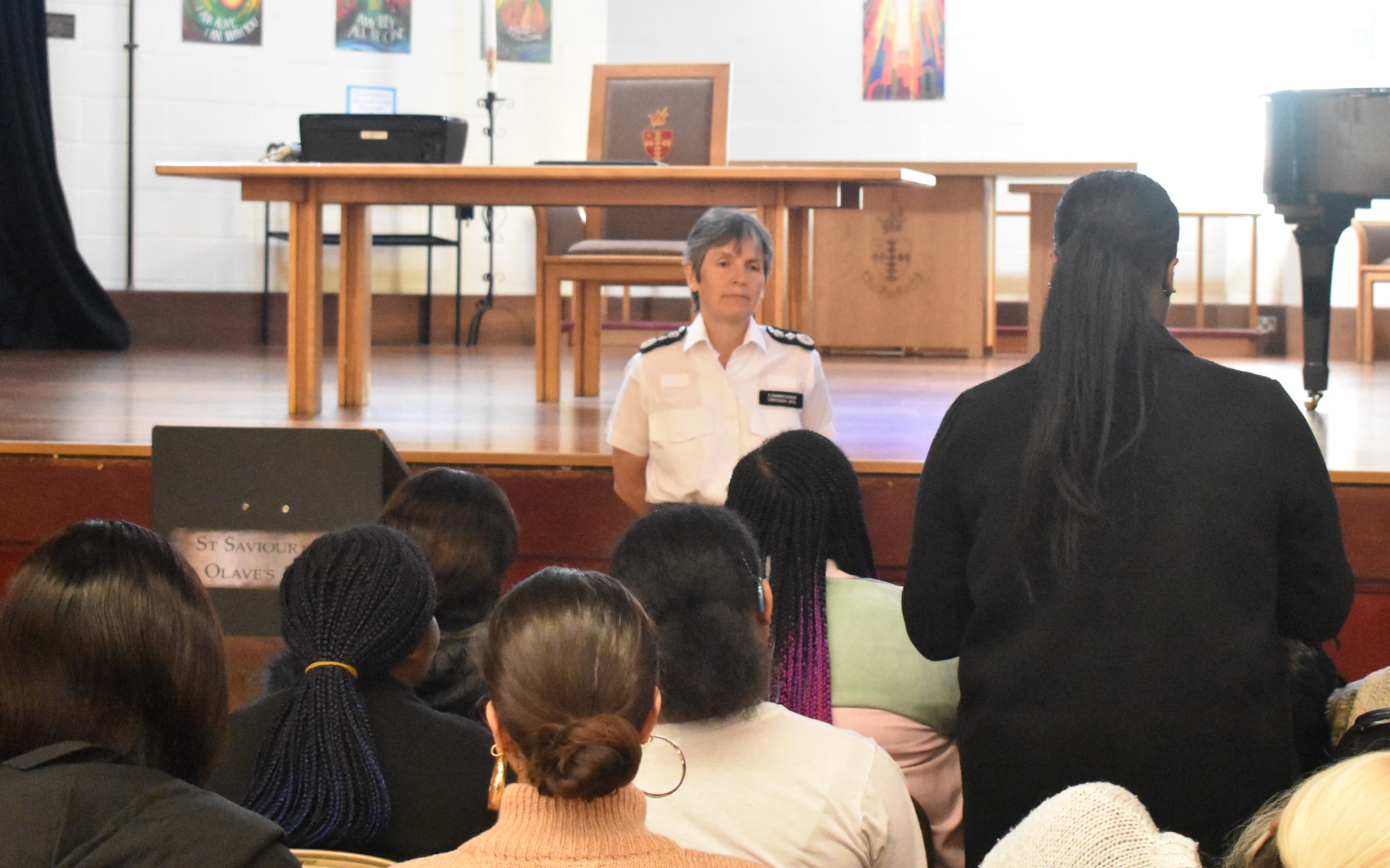 She talked to students about the police force, gender equality and answered all of their questions.
Head Girl, Dominique Vincent wrote:
On Friday 6th March, we had the honour of being visited by the Commissioner or the Metropolitan Police Service – Cressida Dick. She spoke to the Sixth Form in Celebration of International Women's Day about the progress being made by women within the police force in the one hundred years that women have been allowed to apply. Her talk inspired many conversations about relationships between the police and the public. Furthermore, it brought awareness to the importance of promoting the role of women in stereotypically male professions. I was privileged enough to meet her before her talk and was delighted about how excited she was to visit our school!