Award-winning actors Claire Foy and Matt Smith perform at St. Saviour's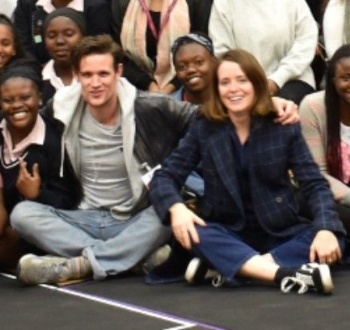 St. Saviour's & St. Olave's welcomed award-winning actors Claire Foy and Matt Smith into their school on Wednesday afternoon as part of a visit from The Old Vic to perform their upcoming production, Lungs.
Over 140 students at St Saviour's & St Olave's CE School were selected to watch the performance, which took place in the school hall.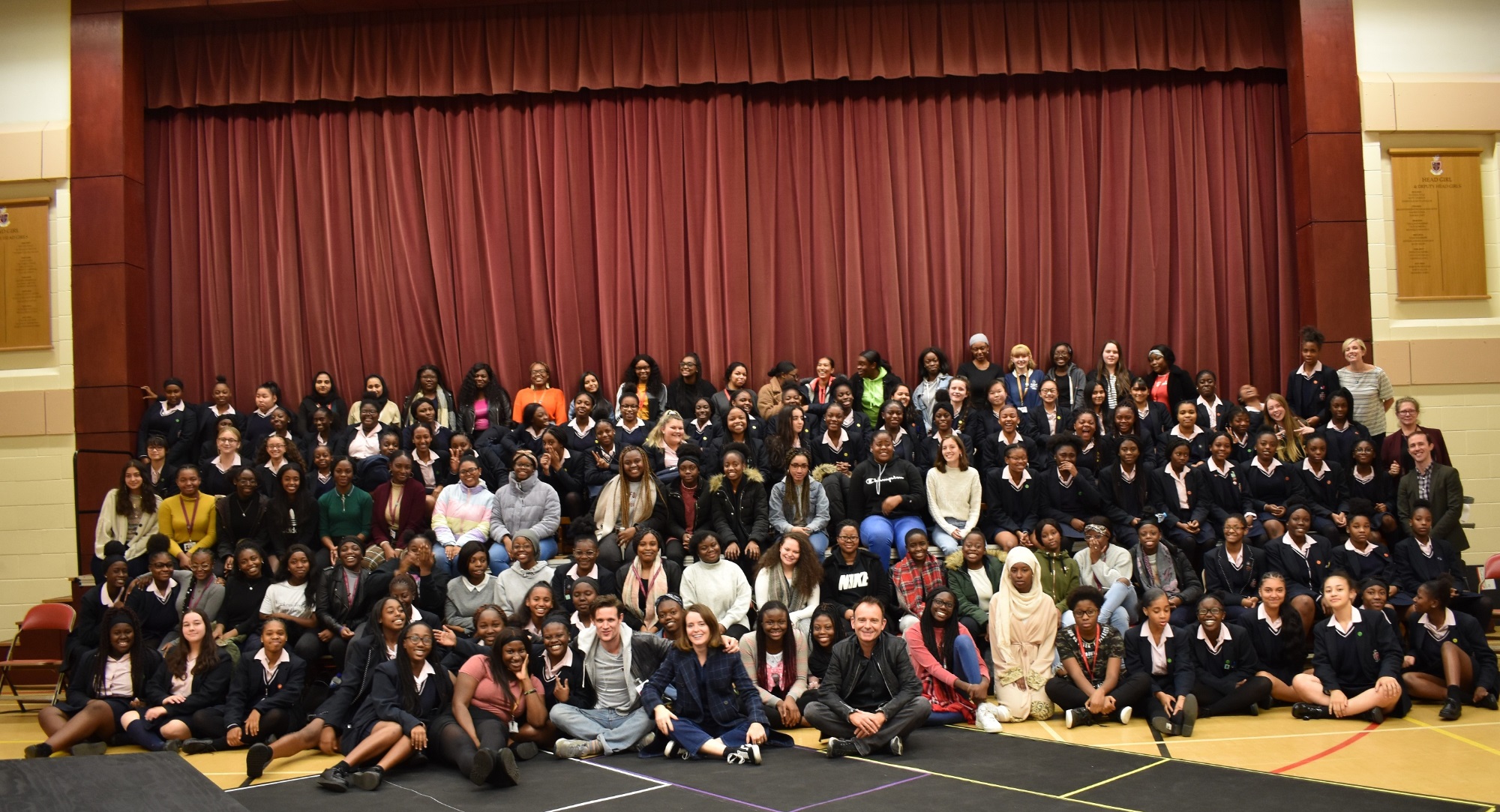 The play, by Duncan Macmillan and directed by Matthew Warchus, explores the relationship between a couple wrestling with the biggest issues in the modern world – political unrest, climate change, over population and pollution - all themes that link to the curriculum within Drama, Geography and Sociology. Josie Murphy, Director of Creative Arts at the school said, 'It was a real privilege for our students to experience world class acting in our school hall. They have learnt so much which they can now apply as they prepare for their own performance exams.'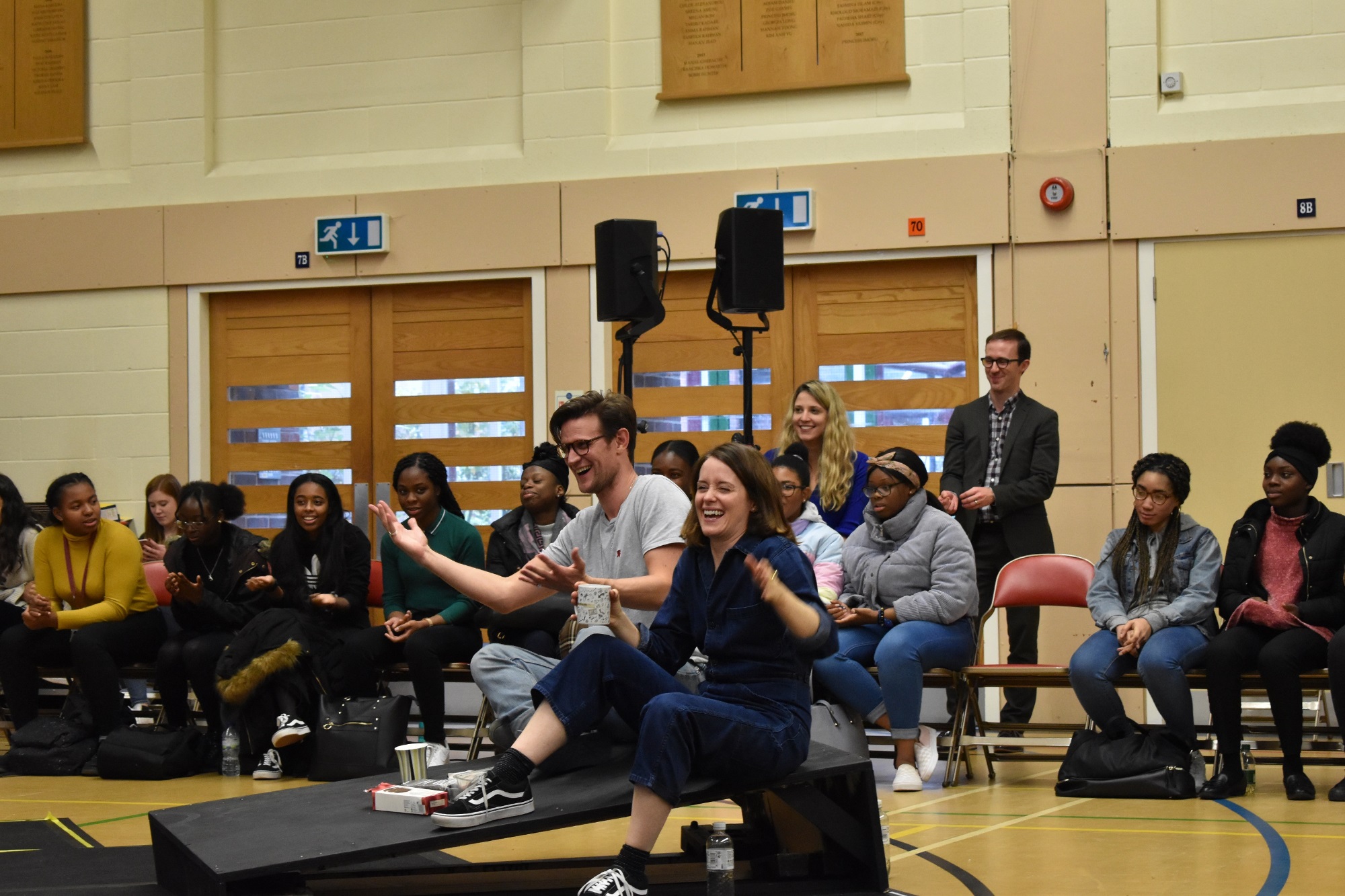 The school is incredibly grateful to the actors, director and The Old Vic for giving the students such an amazing and inspirational experience. Caroline Elliott-Janvier, Head of PSHCE commented 'It was absolutely riveting to watch so many important themes being broached within the context of a 'typical modern relationship'. I am really looking forward to revisiting those themes in our future PSHCE days and we are exceptionally lucky that Claire and Matt have brought them to life in our school. I can very much see myself asking the question 'What would Claire and Matt have done?' when we discuss these issues in lessons!"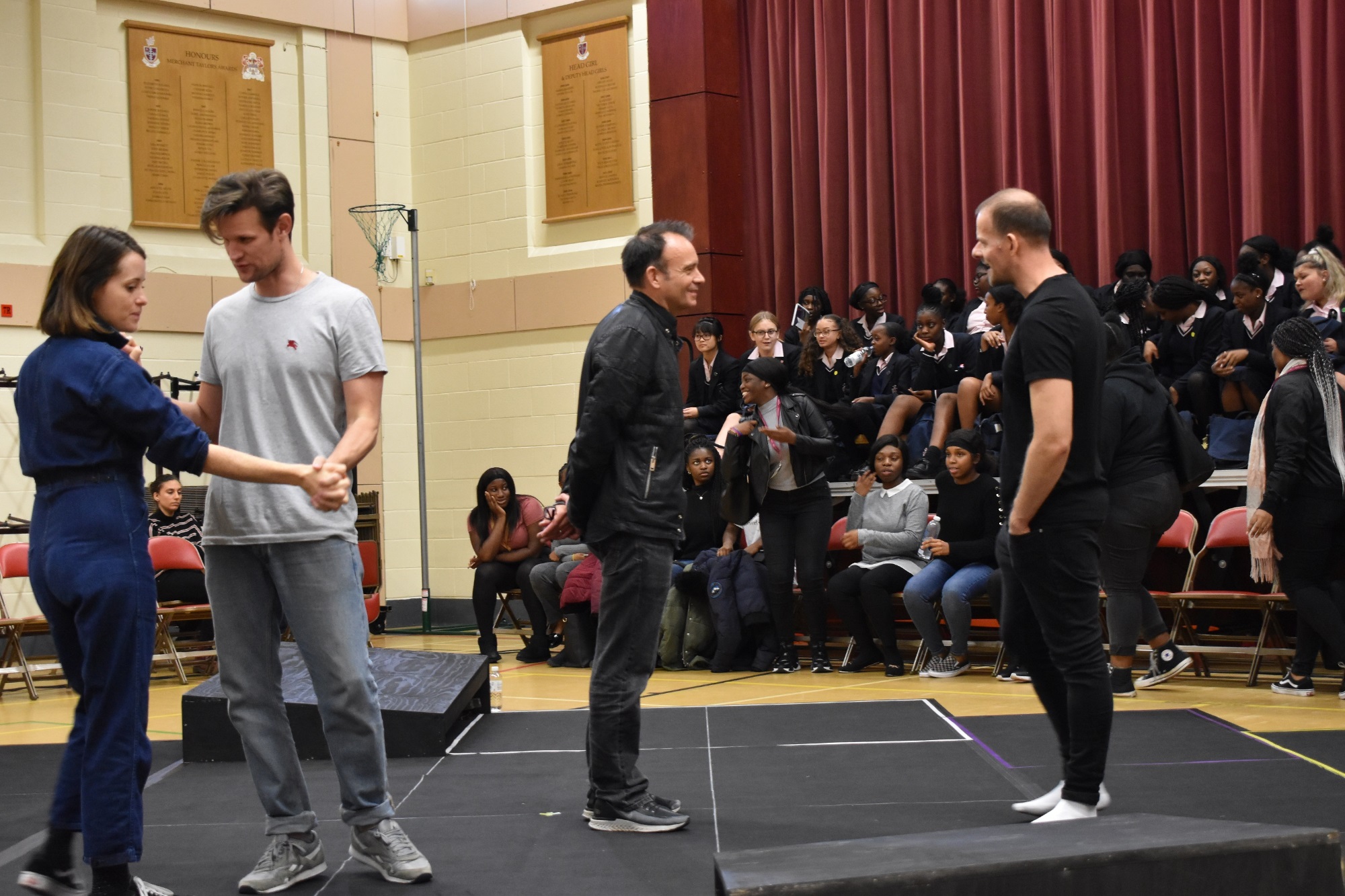 Kate Varah, Executive Director of The Old Vic, said 'It was an absolute joy to be able to share a production as exciting as Lungs with the students of St Saviour's & St Olave's School to physically bring a piece of The Old Vic and embed it within their school. At The Old Vic we are passionate about providing opportunities for young people to access the arts. It could be that seeing a production opens up thoughts of a potential career path, provides a chance to learn new skills, or simply offers a new enjoyable way to spend time and connect with others that they may not otherwise have been able to access. We hope it has planted the seeds for a lifelong love of theatre.'
Evie Cakebread, a Year 13 student at the school stated 'The performance was incredibly powerful, largely down to the topical issues it presented and the way in which the actors led us to empathise with the female character. It was a wonderful experience.'
The play runs from 14 October to 9 November.