St Saviour's A Level Stars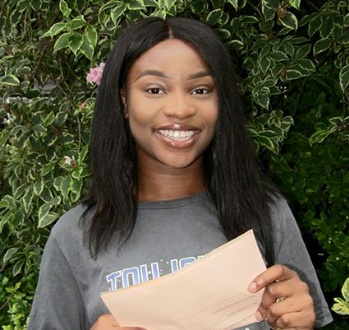 St Saviour's A Level Stars
It has been another fantastic year for sixth form students at St Saviour's & St Olave's School. Our students have gained places at a wide variety of top-flight institutions, to read medicine, architecture, law, computer science and so much more.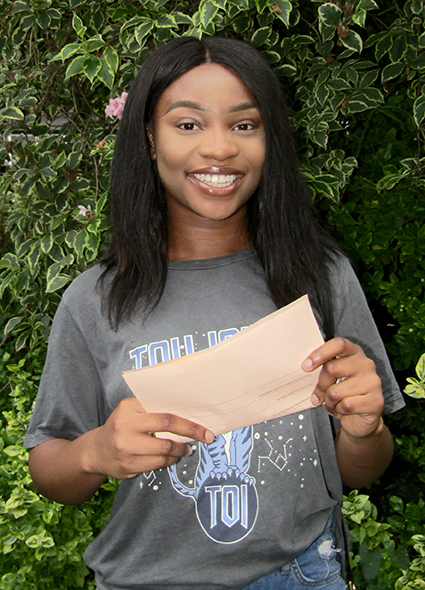 Head Girl Princess Imoru
Some wonderful individual stories amongst an array of successes include Head Girl Princess Imoru and Oyin Akinsanya who will both be reading medicine at Birmingham and Leicester respectively, Bolu Soyebo who will be reading law at Oxford University and Zoe Gyamfi who has gained a place at Selwyn College, Cambridge to study architecture.
50% of the A levels were graded between A* to B grade. Overall, 83% of A levels were graded "C" or above.
Computer Science group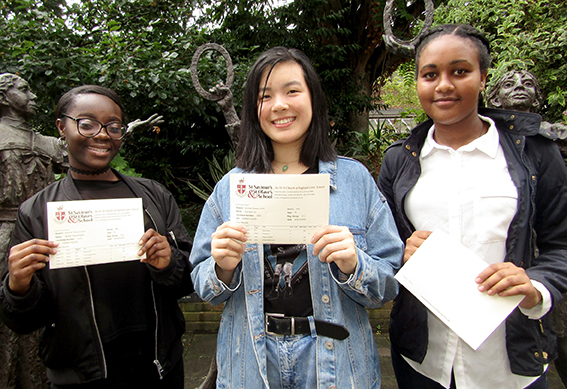 Another group of successful students have proved that Computer Science is not just 'for the boys', they are Hannah Voong, Kim-Anh Vu, Neriah Osei-Ampem and Adiam Daniel who will all be off to study this demanding and highly competitive subject at King's College London, Leicester and Oxford Brookes.
Head of Sixth Form John Breslin said,
"For such a small cohort, our students achieve great results and in such a wide variety of subjects. We have "punched above our weight" for many years, with students achieving places on the best courses and at the most prestigious universities. This year is no different and our outcomes reflect on the hard work of staff and students alike."
Demonstrating the breadth of this year's achievements, success in the arts too as every student in the BTEC Performing Arts students achieved a minimum of a " double distinction" on their course, with four students achieving double starred distinctions – the equivalent of two A* grades at A level.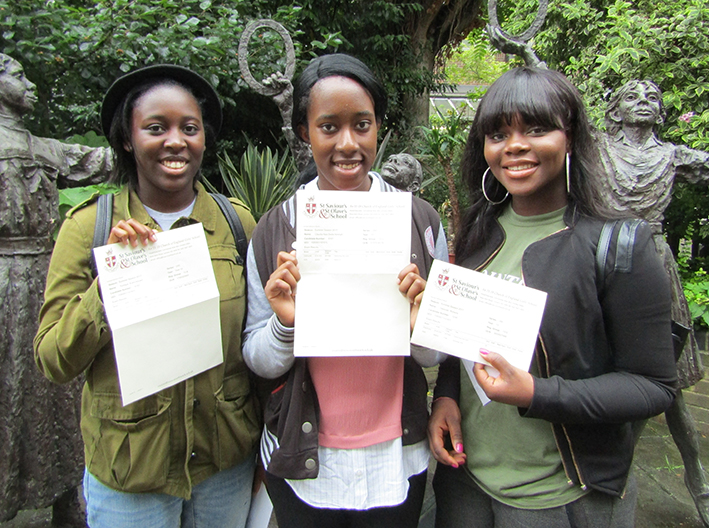 BTEC Performing Arts students
Headteacher Catherine May added,
"I am delighted that the hard work of these students and their teachers has been rewarded with such wonderful results. I am so proud of their achievements and have every confidence that they will go on to ever greater success as they meet the challenge of university life. It has been a privilege to work with them as they've made the journey from year 7 to year 13, and I am sure they will live out the St Saviours motto to be 'makers of the future'"