Year 12 trip to the Courtaulds Gallery, London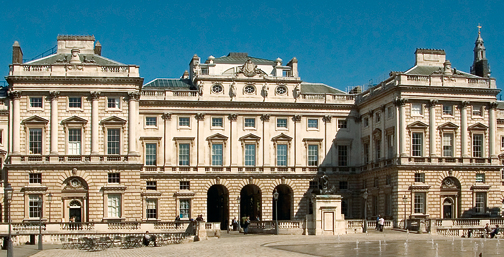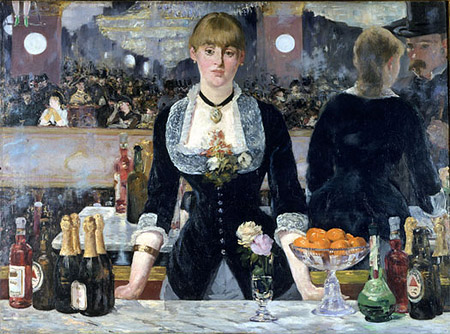 The Courtauld Gallery, London Bar at the Folies Bergères (Manet, 1882)
Début juillet, Rochelle et moi sommes allées à la Galerie Courtaulds à Somerset House. Avant d'y arriver, nous avions imaginé qu'on ferait partie d'un grand groupe de visiteurs anglais. Mais en fait, nous avons été agréablement surprises. Notre guide Alice nous a accueillies à la réception et la visite a commencé !
Alice a tout de suite commencé à nous parler en français. Elle s'est présentée et ensuite elle nous a emmenées au premier étage, où nous avons regardé des tableaux de Monet et de Picasso. Au deuxième étage, on a vu des peintures de Cézanne, qui étaient vraiment fascinantes. Dans l'ensemble, la visite a été très intéressante et utile. Même si la totalité du circuit s'est déroulée en français, nous avons bien compris les explications, toutes les deux. Notre guide était vraiment sympa et pour sa part, Alice a jugé que nous avons un bon niveau de français – elle était très impressionnée !
Ecrit par Elba Lovelace-Francis
At the beginning of July, Rochelle and I went to the Courtaulds Gallery at Somerset House. Before we got there, we imagined that we would be part of a large group of English visitors. But in fact, we were pleasantly surprised. Our guide Alice welcomed us at the reception desk and the visit began!
Alice immediately began speaking to us in French. She introduced herself and then took us to the first floor where we looked at some pictures by Monet and Picasso. On the second floor, we saw paintings by Cezanne, which were truly fascinating. All in all, the trip was very interesting and useful. Even though the whole thing took place in French, we were both able to understand all the explanations. Our guide was really friendly and Alice thought our level in French was good – she was very impressed!