Sixth Form
Welcome to St Saviour's & St Olave's Sixth Form. We are a high achieving institution with excellent pastoral care.
We are justifiably proud of the achievements of every single one of our students who will now move on to the next exciting challenge that awaits them, be that at university or employment.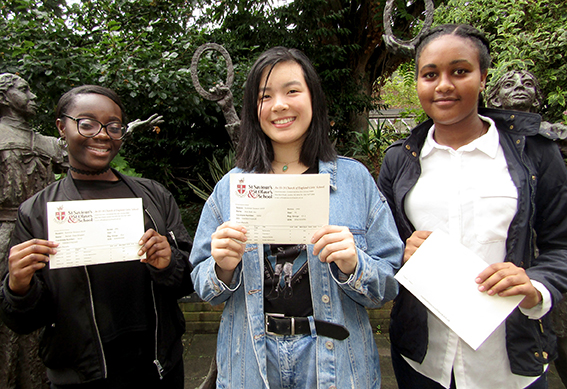 St Saviour's offers tremendous opportunities to students who value their learning, who have the drive and ambition to be successful and above all who wish to secure their future in an increasingly global community.
If you choose to study with us you can be assured that you will be taught by extremely dedicated subject specialists, many of whom are examiners for major awarding bodies. With the help of an enthusiastic pastoral team you will receive expert guidance and regular feedback on your progress towards your goals. There will be opportunities for you to discover and develop a wide range of interests and skills; and, as senior students within the school, you will have the chance to be a leader of others and a maker of the future.
The choices you make now will have a profound effect on your future and should not be entered into lightly. Our aim, if you choose to study at St Saviour's, is to ensure that the choice you make is right for you. Diligent, independent, hardworking and ambitious students have a right to the finest possible education.
St Saviour's & St Olave's Sixth Form will provide you with the essential academic successes and the opportunity to develop as an individual so that you leave us happy, confident and well equipped for the challenges in the next phase of your life, whether employment or university.
Please browse the other sections of the Sixth Form area on our website. You will find that we offer excellent opportunities both academically and socially and provide a friendly and purposeful environment in which to study.
The UCAS widget: