Physical Education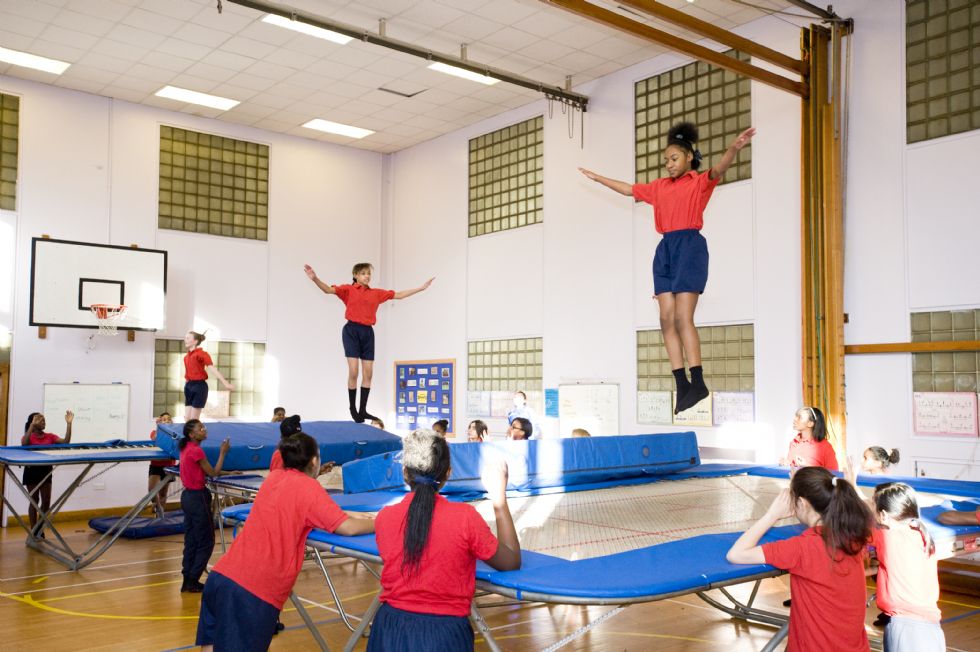 Physical Education develops competent, confident young people, who understand the importance of a healthy, active lifestyle.
The physical education department aims to facilitate the development in students of an aesthetic and artistic awareness, cooperation, tolerance, teamwork, a sense of responsibility and self esteem in an atmosphere of enjoyment. There is a wide range of activities on offer ranging from netball, basketball, dance, trampolining, rounder's, volleyball, tennis, football, health related activities, athletics, ultimate frisbee and inline skating. Through a range of experiences within PE pupils learn how to be effective in competitive, creative and challenging situations.
Pupils will develop a wide range of skills including the ability to use tactics, strategies and compositional ideas to perform successfully. It also calls for teamwork, leadership and creative thinking. These skills enrich learning and life.
Through physical education pupils develop personally and socially. They work as individuals, in groups and in teams. Throughout, they learn the value of healthy, active lifestyles. They take on different roles and responsibilities, including leadership, coaching and officiating. Discovering what they like to do, what their aptitudes are at school, and how to be involved in physical activity helps them make informed choices about lifelong physical activity.