Key Stage 4 & 5 Business Studies
Business Studies provides transferable skills allowing students a smooth transition from an educational environment to a work environment, by providing an insight to a multitude of business sectors and departments.
At St Saviour's and St Olave's students studying business will develop a range of life skills including:
enhancing team working
problem solving
independent learning
communication skills
Alongside these life skills we want to instil confidence in our students to make themselves stand out in a competitive working environment.
Students will take a proactive part in their studies by maintaining a good understanding of current affairs and applying this to their studies on the impact of the external environment on business. Business Studies will also nurture their creative side in developing marketing and promotional campaigns, planning and pitching a business idea whilst also developing their financial acumen.
KS4 Curriculum for Business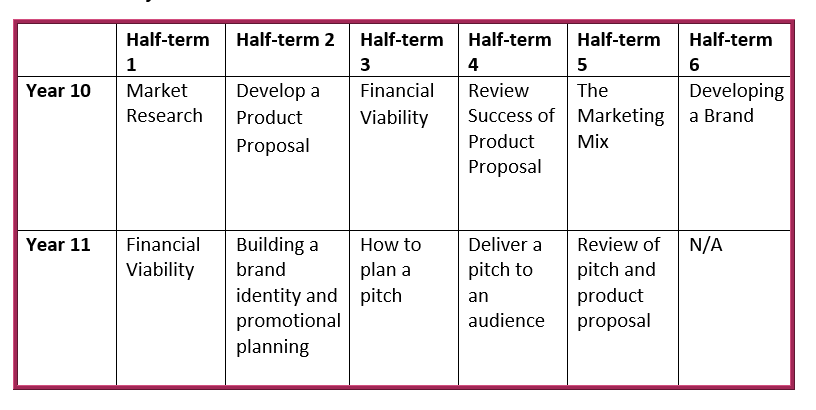 KS5 Curriculum for Business