Holy Wednesday 8th April 2020
Reflection for Holy Wednesday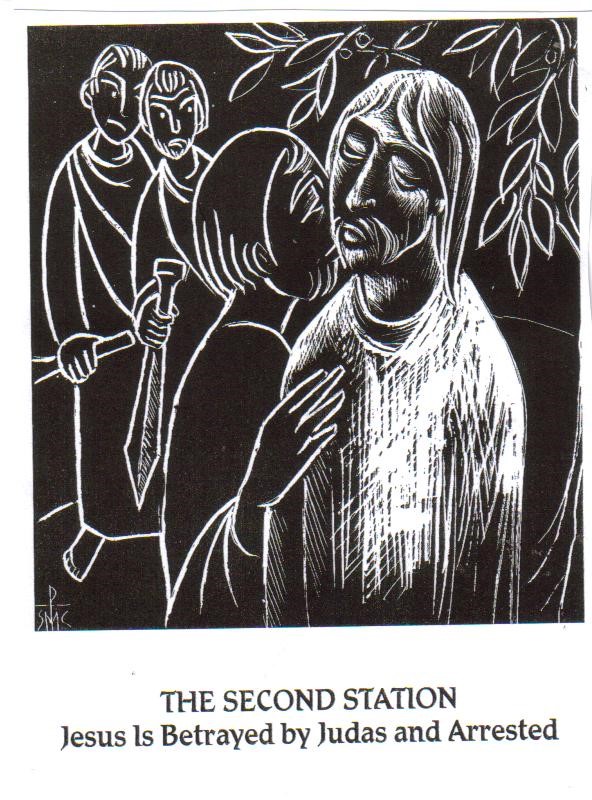 Bible Reading
"Then Judas Iscariot, one of the Twelve, went to the chief priests to betray Jesus to them. They were delighted to hear this and promised to give him money. So he watched for an opportunity to hand him over." Mark 14:10 & 11

Watch: Judas receiving his payment from the High Priests after betraying Jesus

Reflection
As you probably know, the story doesn't end well for Judas. After Jesus is killed, Judas' guilt is so great that he takes his own life. Here is a poem which imagines Judas meeting with God after his death.
In Hell there grew a Judas Tree
Where Judas hanged and died
Because he could not bear to see
His master crucified
Our Lord descended into Hell
And found his Judas there
For ever hanging on the tree
Grown from his own despair
So Jesus cut his Judas down
And took him in his arms
"It was for this I came" he said
"And not to do you harm
My Father gave me twelve good men
And all of them I kept
Though one betrayed and one denied
Some fled and others slept
In three days' time I must return
To make the others glad
But first I had to come to Hell
And share the death you had
My tree will grow in place of yours
Its roots lie here as well
There is no final victory
Without this soul from Hell"
So when we all condemned him
As of every traitor worst
Remember that of all his men
Our Lord forgave him first

Prayers
Take a moment to pray for elderly people who live alone and all those who are lonely.