Events
On Tuesday 28th November we are planning an exciting event for the students. Fleur Hitchcock, author of 'Murder in Midwinter', 'Dear Scarlett', 'Bus Stop Baby' and other stories, has agreed to visit the school to talk to the students about her books.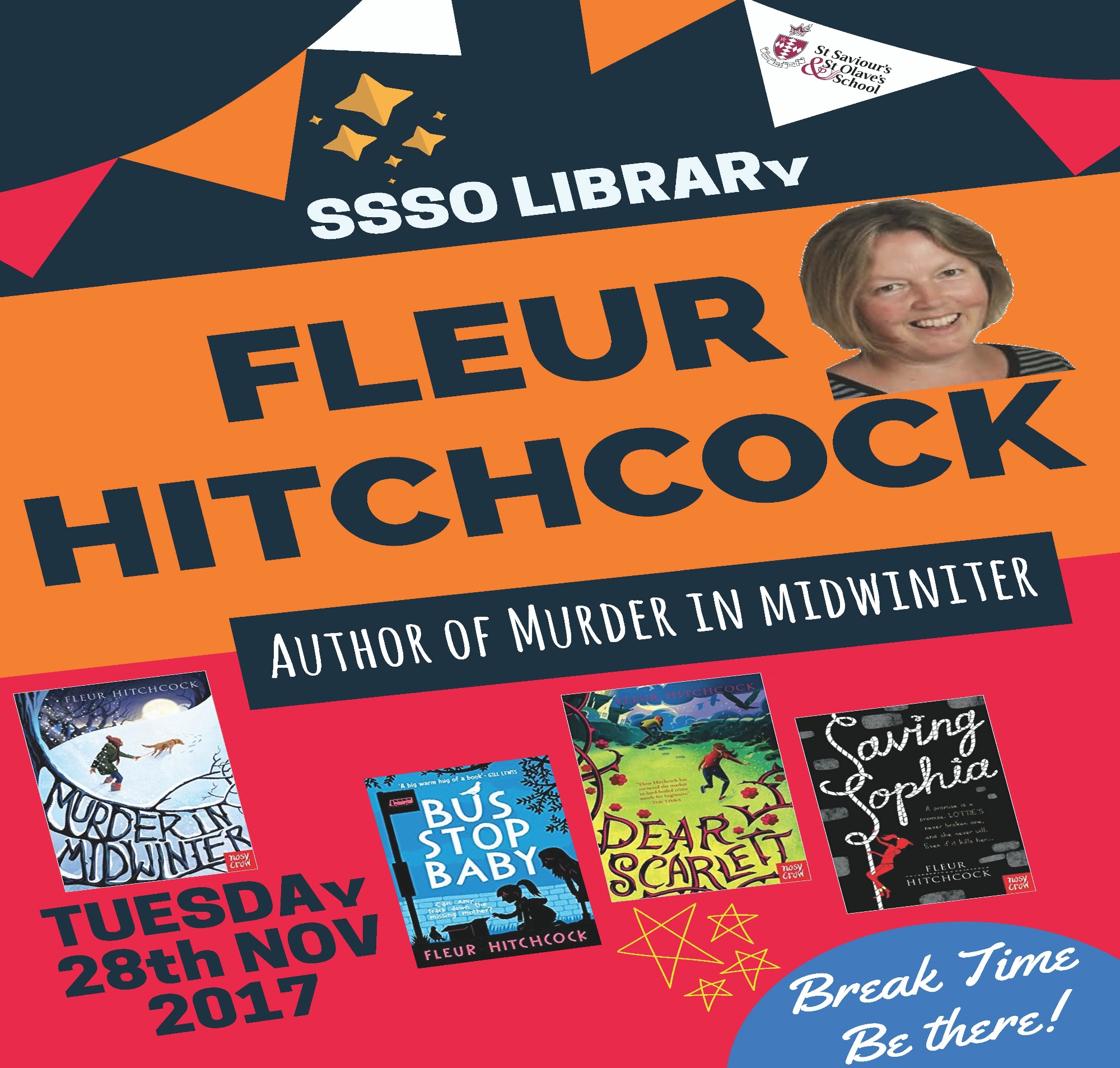 Fleur is a highly regarded author and we are delighted to have secured a visit by her. She will be talking to the students to provide inspiration for their own writing and also enthusing them about the joy of reading. This will support the literacy work that we do in school and we hope it will prove a stimulating experience for the students.
Author visits:
At St Saviour's & St Olave's we believe that to inspire children to write, to read, to create and to enjoy the amazing world of books, we should invite more authors to our library.
In 2016-17 academic year, the library invited two authors to visit the school to inspire our students and to encourage them to enjoy the pleasure of reading.
Sita Brahmachari visited the library on Friday 11th November 2016
Narinder Dhami visited the library on Tuesday 7th March 2017