Church Background and Worship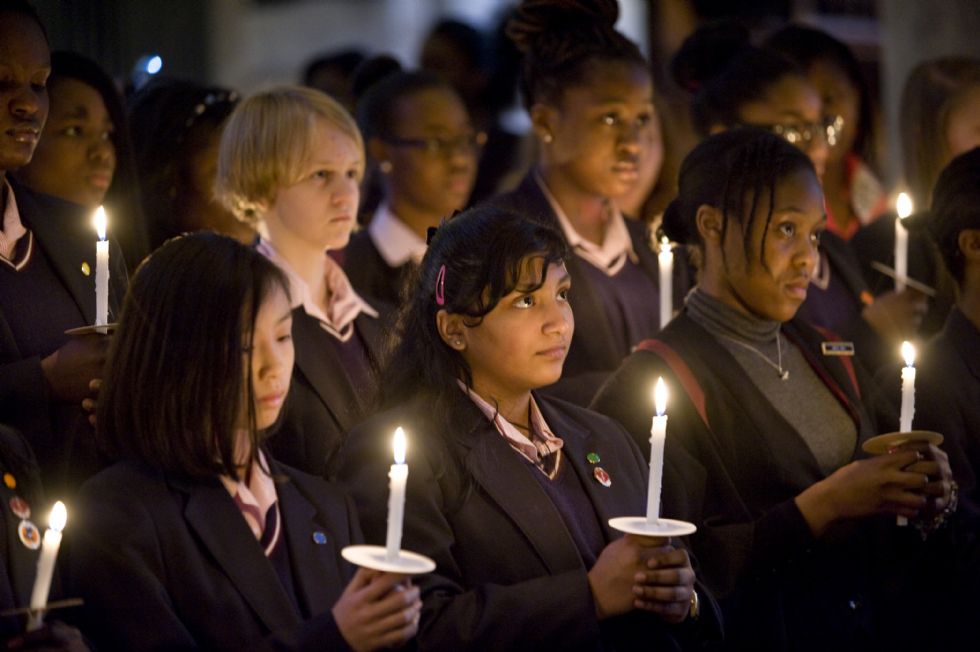 St Saviour's and St Olave's is a Church of England Voluntary Aided school in the Diocese of Southwark. We are also a Woodard School, upholding their commitment to academic excellence, pastoral care and Christian ethos.
We believe that this ethos is at the centre of who we are. We aim to live out this faith and that commitment is seen from the Governing Body to the students.
This commitment is at the heart of the school routine with our daily collective worship. Within the week, this ranges from full school assemblies to form group Thoughts for the Day. Furthermore, there are regular Eucharist services in the school chapel.
In addition many other acts of worship take place. These have included meditative lunch time services during Advent and Lent and All Souls which has been celebrated with an evening remembrance service for anyone from the school community.
Two of the most powerful services take place in Southwark Cathedral. One of these is the Christmas Carol Service, the other our service of Commemoration and Thanksgiving. This reminds us of our school's long association with the parish of St Saviour, Southwark and provides an opportunity for the whole school community to gather as one in worship.