Year 9 Spanish make paella
Year 9 Spanish deserved a treat after a brilliant year's work. During class they learned about the ingredients for making paella, a traditional rice dish from Spain. Then in the food room they cooked up a storm making 2 versions of the dish: seafood and vegetarian paella. Both variations included azafrán (saffron) which is the spice that makes the rice go a deep yellow colour.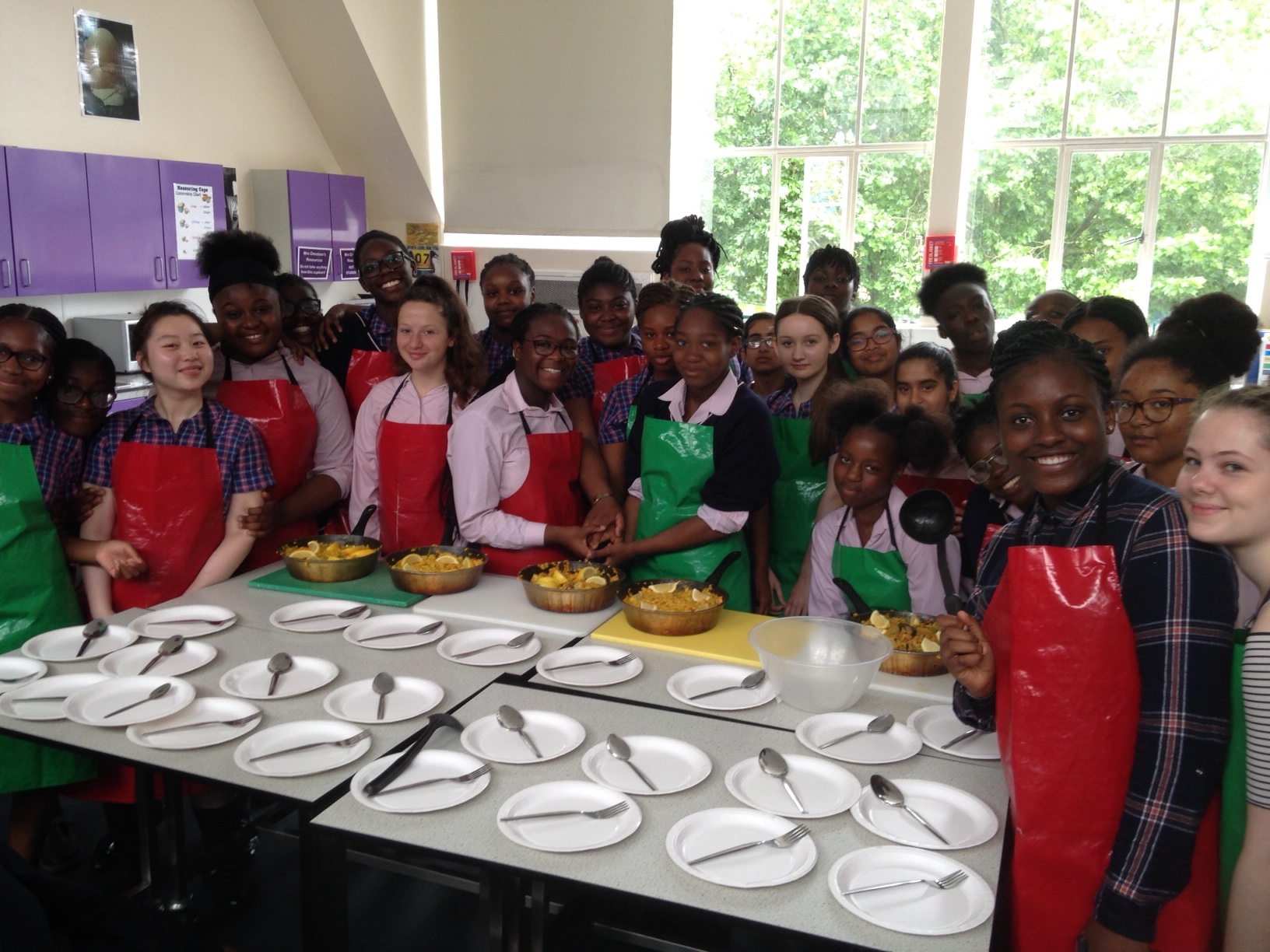 They were also helped by former A level Spanish students Bea Pearson and Precious Ogu who fielded questions on GCSE, A level and University level Spanish.