Partnerships and Enrichment
"I thought Art was all about drawing and painting until I came to St Saviour's …now I see that Art is about responding in exciting ways using diverse materials to our world, our cultures and most importantly our interests. The teachers guide you but they do not restrict you"
Yr 12 student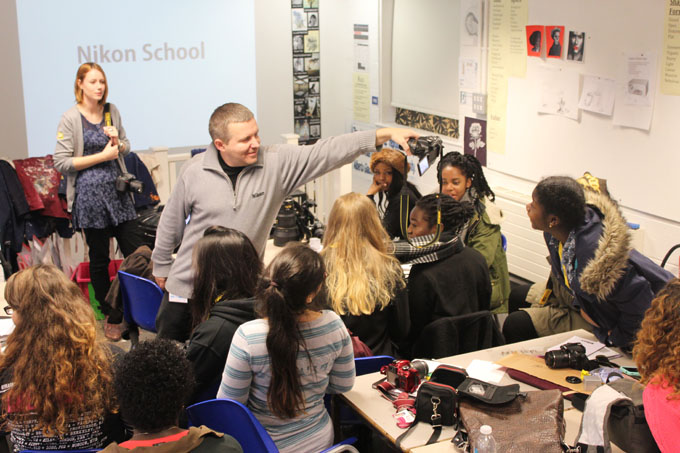 Enrichment is embedded in the curriculum as well as being extra curricular. We provide ample and appropriate opportunity to listen to the needs and interests of our students.
We are very fortunate to have outstanding partnerships with outside galleries, artists and agencies. We were awarded a LEPA (London Education Partnership Awards) in 2009 and have gone from strength to strength since then, most recently in 2016 being selected as the winning school to take part in a year long partnership with the National Portrait Gallery "Creative Connections" project. This enabled our Year 10- GCSE Art students the chance to go behind the scenes at the Gallery and explore the Archives, work with and develop an alternative whole school photograph with Photographer Simon Terrill, and exhibit their own work in response alongside the commission in the National Portrait Gallery itself.
Our partners have also included the South London Gallery, The Princes Trust, The Arts Council, Hayward Gallery, ICA, Camberwell College of Art, the Nikon Photography School and Bermondsay Project Space. Our students benefit greatly from the diverse range of opportunity and experience on offer to them.
We also provide opportunity for students to work at lunch time and after school with their teachers and also Artists in residence. We have allocated club times and also an open door policy for all key stages. Students are introduced to materials and techniques as well as ways of thinking beyond the curriculum.