The New Building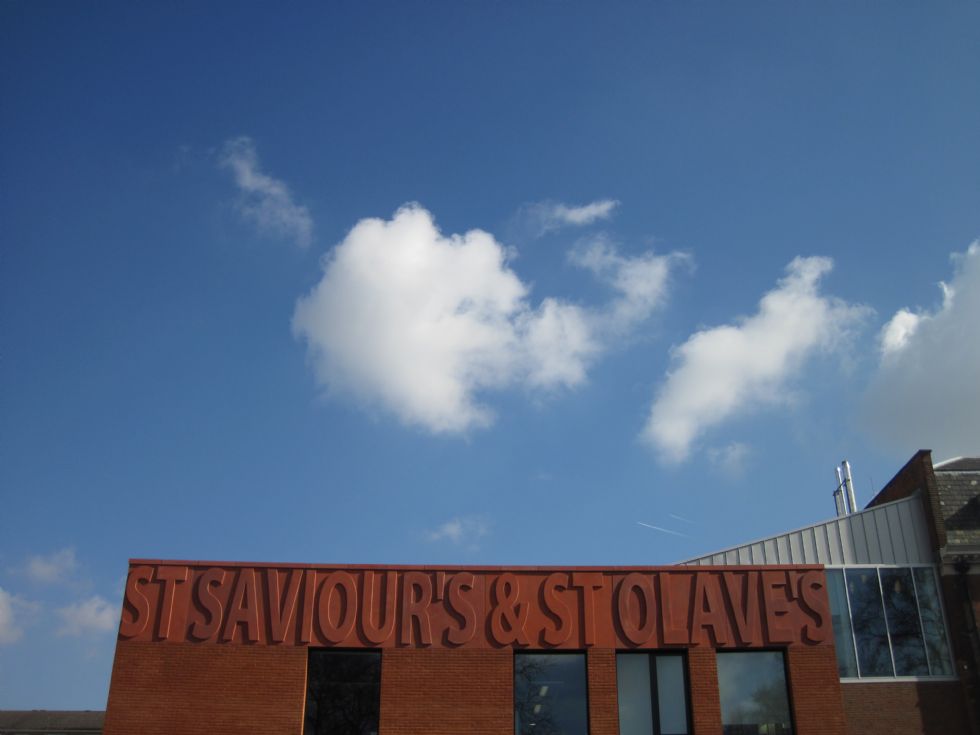 We were very fortunate indeed that our BSF project went ahead when so many school buildings were cancelled by the Government. We are now enjoying our beautiful new extension. We are grateful to our architects for the stunning design and creative use of space, and to Southwark Local Authority for their steadfast support in getting the project completed.
Students and staff are to be commended for the magnificent way in which they have coped during the 18 months of building works. We have had to endure noise, dust, cramped conditions and restricted circulation. However, it is great to see that the plans we have been working on for so long are now a reality, and we are proud of the contributions made by the school community with the support and encouragement of the governors. We are also delighted that the process of creating our new building has provided students with learning experiences to enrich our curriculum and to explore career opportunities in design and construction.
We have fantastic new Sixth Form facilities comprising classrooms, common room with roof terrace, new toilets, and a large study. The extension also includes spacious science laboratories and new prep rooms, an activity studio, a music recital room and a media/ music room. There is also a new ICT suite. Our library is very popular with students of all ages so we are also delighted that it has been extended and refurbished as part of the project. Even more students will be able to enjoy the learning resources it provides so well.
We now want to ensure that all parts of the school are up to the excellent standard our students and staff deserve and are embarking on a refurbishment plan. More photographs will be uploaded soon, so watch this space!