SIAMS Inspection Report - 2014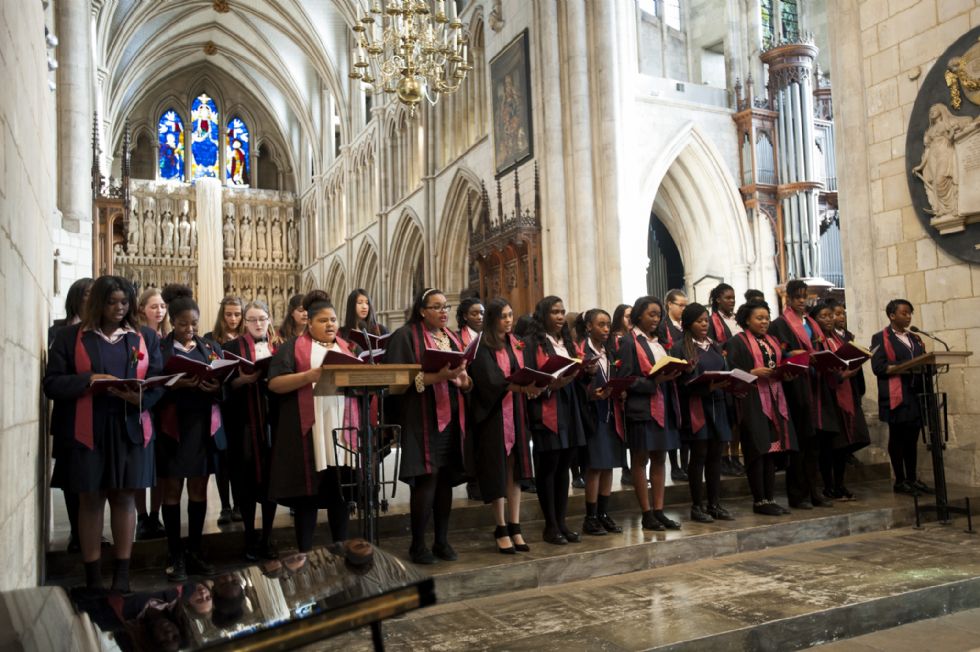 St Saviour's and St Olave's School is delighted to announce the findings of their recent SIAMS Inspection report (March 2014). The inspection judged the school to be Outstanding in every respect.
This is a fantastic outcome for the whole school community and reflects the hard work by students, parents/carers, teachers and governors of the school. The previous inspection highlighted that St Saviour's was a 'flagship' Church of England school and we are therefore very pleased that this report recognises the further improvements made by the school to develop its Christian character.
The report regularly makes reference to the relationships at the heart of the school which are '…cultivated by caring staff…' and '…enable students to flourish in their personal development and mature into compassionate and independent thinking young people.' The outstanding quality of teaching and learning and leadership within the Religious Studies Department is acknowledged for its 'significant impact' upon student's spiritual development as well as its contribution to the exceptional achievement of girls at St Saviour's.
The programme of collective worship devised by the school chaplain underpins St Saviour's as a 'vibrant Christian community' and the leadership and management of the school ensures that 'the Christian ethos is prevalent at all levels of school life within a secure and inclusive environment.'
Headteacher, Catherine May, commenting on this report, said "I am delighted with the outcome of this inspection. It is a wonderful endorsement of all that we strive to achieve at St. Saviour's, and is testament to the hard work and commitment of everyone in our school community."