Hidden Treasures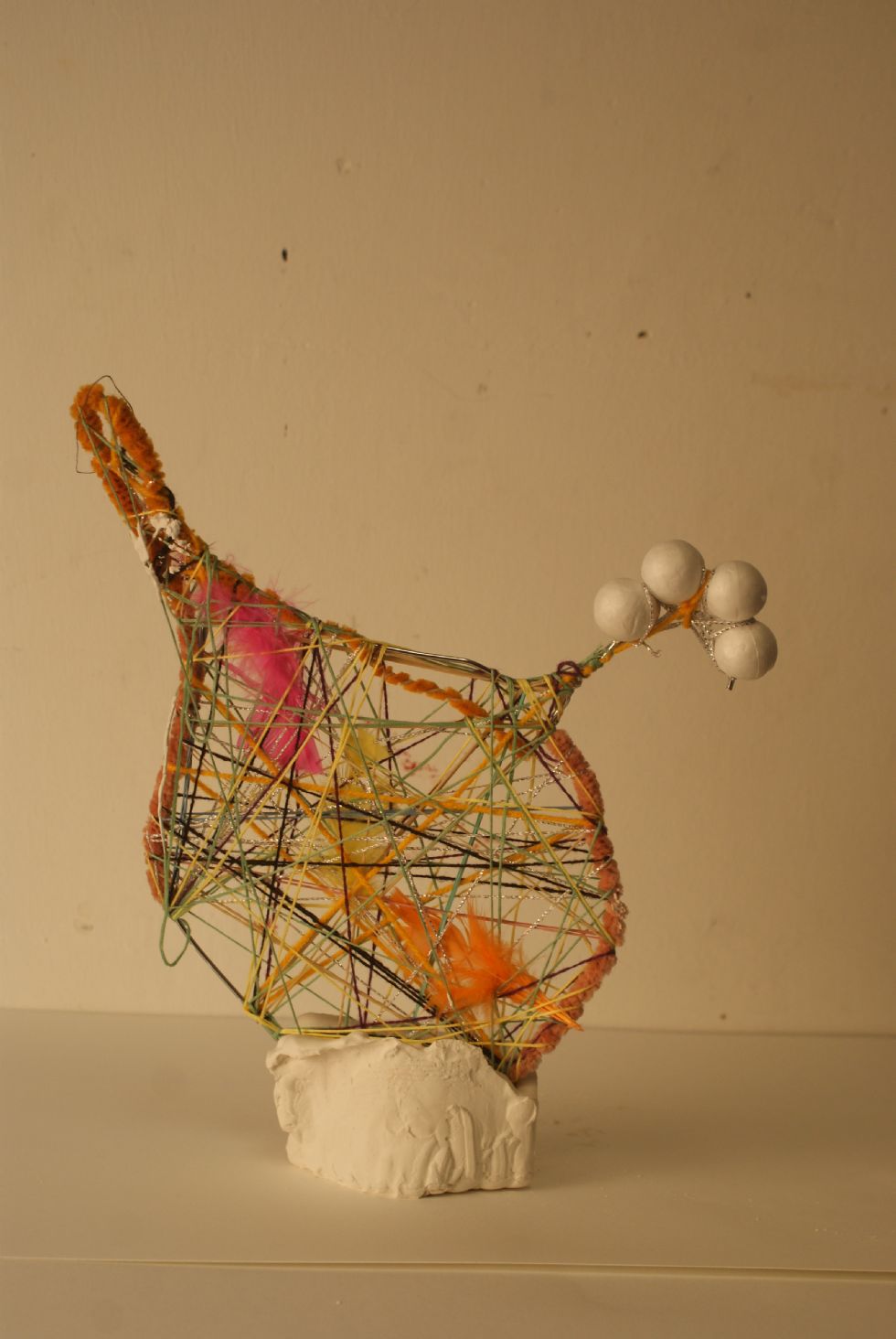 Art students respond to the deconstruction of the Science block.
Under the guidance of our resident artist, sculptor, Bruce Ingram, year 12 and 13 students carried out an experimental exercise in response to the deconstruction of the old science block. The students were each given a brick made from plaster which contained hidden treasure. They had to carve, hammer, cut and mould the brick to reveal its contents.
During the building process we have no idea what hidden treasures may be revealed as the building is taken apart and rebuilt. We will be documenting and displaying any finds, you never know what may be unearthed!
The second part of the workshop involved students creating sculptural drawings in space using mixed media. These drawings appear as visions evolving from the plaster bases. They explored concepts of change, aspiration, dreams, negative and positive space.