BSF
Below is an archive of the work that went on for BSF, and we feel it is very important to document the changes in our school. We hope you enjoy looking at what was a very exciting process for us. Please look at The New Building page to the left to see the latest images of our School.
BSF ARCHIVE:
What is BSF? (Building Schools for the Future)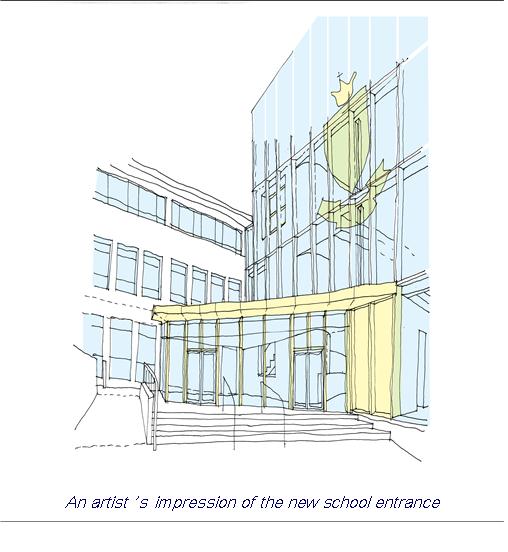 Building schools for the future is a programme to develop and refurbish secondary schools, invested by the government. It has been claimed that this is the 'single BIGGEST government investment programme in education for over 50 years!' Our school is very lucky to have the BSF programme work with us as due to a review from the Secretary of State for Education in 2010, the BSF programme was cancelled meaning 715 school revamps already signed up to the programme would not go ahead.
As you can see by the time this project has finished we will have a beautiful brand new entrance and many more features.
Elsie Cullen yr 12
At the moment the school is undertaking many changes, with the buildings being knocked down and loads of noise, but all this is worth it as the final product is going to be magnificent. Because of these changes the main student entrance has been closed off and the reception way is being used to get in and out of the school. The existing Science, Music and Art block has been demolished carefully preserving valuable elements for re-use for example wood, steel and glass. The building has been pulled down mechanically using large hydraulic equipment for example a high-reach excavator.
Tolu Salako Yr 12