A-Level History Trip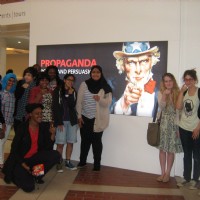 Year 12 History students have an action packed day out.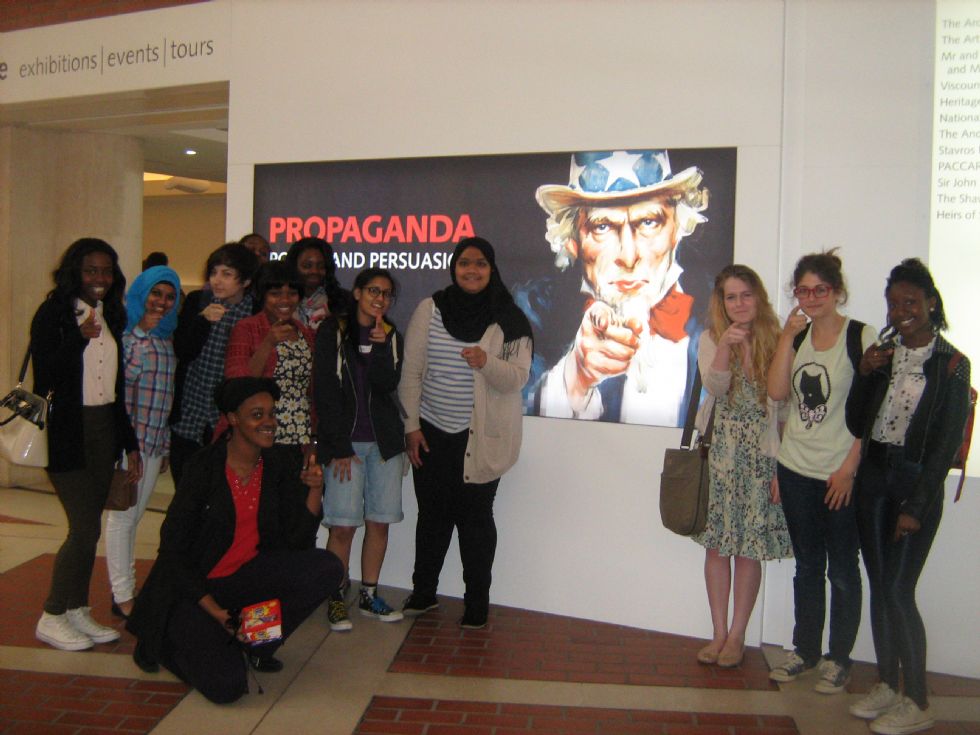 On Thursday 27th June thirteen year 12 history students went to visit the British Library where there is currently an exhibition entitled Propaganda: Power and Persuasion. The exhibition contains a variety of propaganda though history, including a life size portrait of Napoleon! The students had a special guided tour and had to make their own pieces of propaganda. This was followed by a traditional southern Indian lunch at Diwana Bhel Poori House.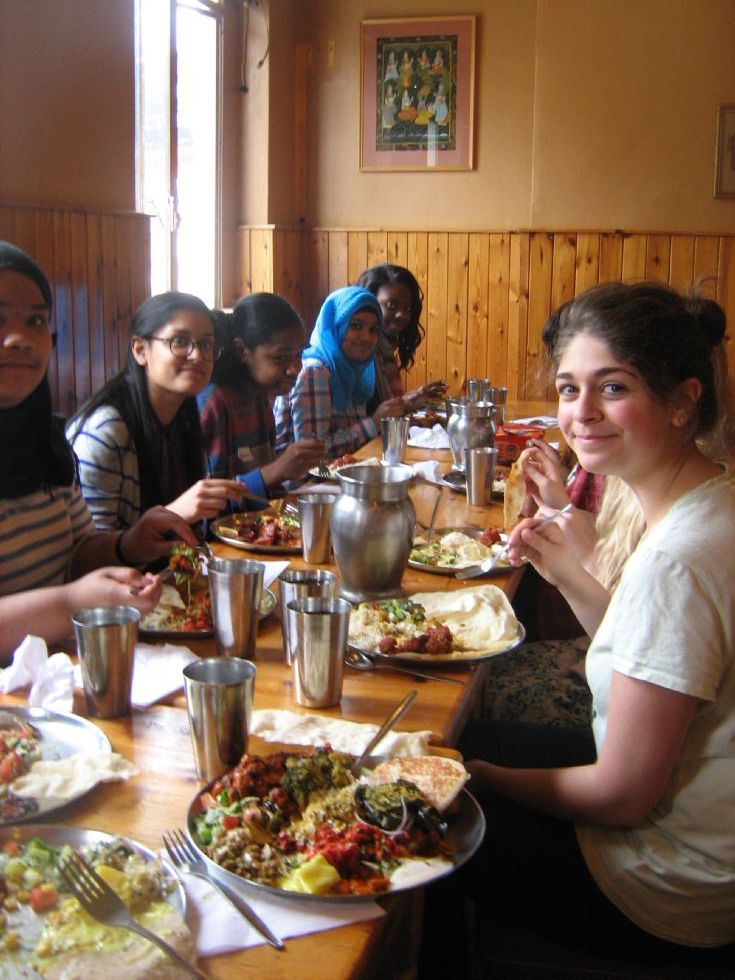 Students were able to sample a huge variety of southern Indian dishes, and even go up for seconds!
After lunch we walked in the sunshine to the London School of Economics. Students had guided tour of the university's library, tips on how to use the library's resources and we were also treated to a lecture by Dr Taylor Sherman on India 1856 - 1947.