Industrial Awareness Week 2013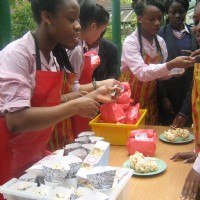 Industrial Awareness Week 2013 saw all of year 9 engaged in creating some wonderful products.
Industrial Awareness Week 2013 saw all of year 9 engaged in creating some wonderful products. 9 Blue set up a florists using upcycling to create beautiful vases made from old bottles. 9 Green, inspired by a trip to Lush, made candles and soap which both looked and smelt amazing. 9 Red made ceramic pots, their designs being based on their trip to the African Galleries at the British Museum. 9 Yellow made cosmetics which were hugely popular and 9 orange created popcorn in delicious flavours like marshmallow and chocolate. A great time was had by all and money was raised in the sale of the products to go towards the Kakuma refugee camp.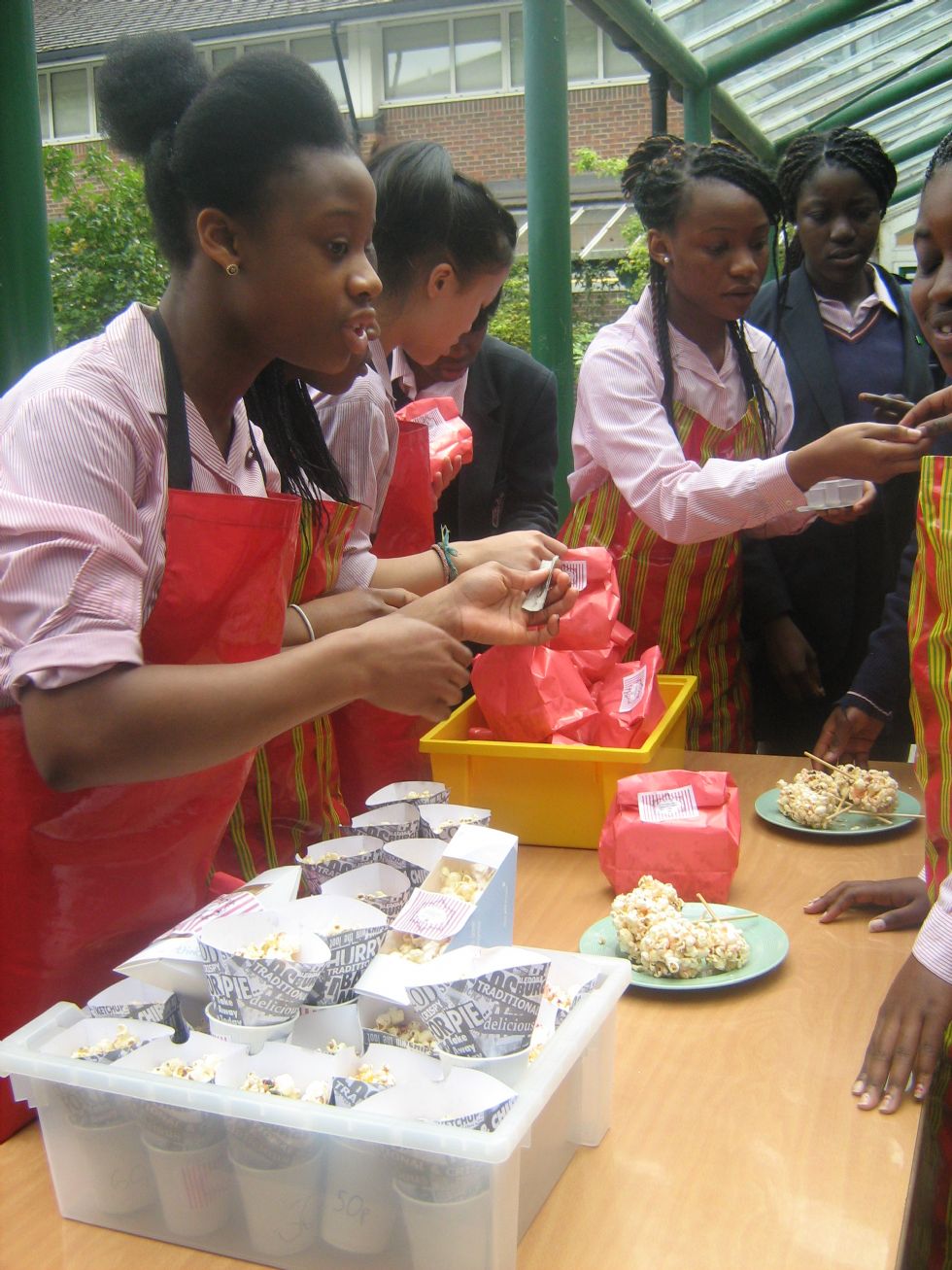 Here is a report about 9 Orange's week!
9 Orange Pop for Kakuma!
Industrial Awareness Week was a busy time for year 9, and Orange was no exception!
The students first met Danielle, who shared her insights into starting a business, particularly finding out what potential customers want. A research trip to Clapham Junction allowed the girls to interview the general public, and to investigate how gourmet popcorn is marketed in a wholefood shop.
The class then split themselves into 4 teams, each with their own unique brand and identity: Pop 'n' Korn, Popcorn Panic, Candy Shoppe and Blink & Pink. Each team member had a role you would find in a business such as 'Project Manager'. All the teams worked together throughout the week to create TV adverts and posters to tell the school about their products.
After the girls costed their ingredients it was time to cook. All hands on deck in the Food Room ensured there was enough popcorn to sell at break and lunchtime. Each team sold out thanks to everyone's innovative sales techniques, impactful branding and delicious flavours.
Overall, 9 Orange raised £190 for Kakuma which is a fantastic effort and reflects the hard work and creativity of 9 Orange.
Well done girls!