Dulwich Picture Gallery Visit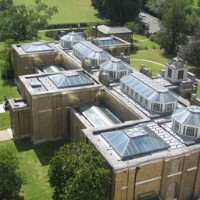 SSSO Artists visit the Dulwich Picture Gallery
G&T Workshop at Dulwich Picture Gallery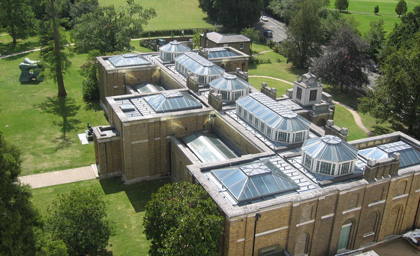 When we arrived, we were told what we were going to do for the day. At the beginning we had a tour around the gallery. For the tour, we were also told that we were to focus on 6 main artists. As we went on the tour, we learnt many things about these artists and about their backgrounds and how school life was for them.
The thing which I found most interesting was that the war was also going on at the same time. For this reason, we were told to identify which certain artist's work were affected by the war – if they had been. We each got into groups of 2. The artists we focused on had definitely been affected by the war and his paintings showed that immensely, Particularly David Bomberg's.
As we carried on with the timeline of his life, most of his paintings were black and white which reflected the war; the ones in colour, represented happier war times. Overall it was a great experience which helped us improve our knowledge of different artists.

After the tour, we used the inspiration from what we had seen in the gallery
to produce our own versions of the paintings; specifically recreating David Bomberg's paintings but only using black, white and grey. We used bold lines on our page so that our painting was really brought to life despite only using 3 colours.
We then looked further into abstract painting and created our own by using shapes and colours and different types of compositions in our paintings. We painted a background, and then we painted objects onto our backgrounds using real life objects. Afterwards we looked at the different paintings everyone had painted, peer assessing, giving feedback to one another.
It was a great experience, and a good chance to explore new ways to paint and to learn about new artists and the deeper meanings in a painting.
Cheryl Buck and Selina Tran 10 Red