Get Santa - Tickets on sale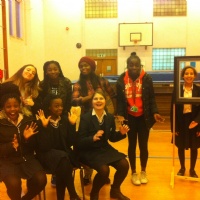 Information about Get Santa tickets.
Tickets for our musical extravaganza 'Get Santa' are on sale every lunchtime from today. Tickets are £3 for adults and £1.50 for students. Performances are next week Thursday 21st and Friday 22nd January. Doors Open at 6.30pm. Get yours before they sell out!