New Head Girl at SSSO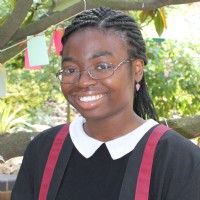 Introducing our new Head Girl, Tumi Adebimpe
In this year of elections, the St Saviour's & St Olave's event to appoint our new Head Girl for 2015/6 was just as eagerly anticipated and closely fought as any.
Year 12 students and those staff who work with the sixth formers used the alternative vote to elect Tumi Adebimpe as our new Head Girl. Tumi joined our sixth form from Kingsdale in Dulwich, prior to that she had been a pupil at Oliver Goldsmith's Primary School in Peckham.
Tumi is already making plans with the sixth form prefect team to involve students from all years in House activities, developing new skills and talents. We wish her good luck in her year in office.