NACE Award Re-accreditation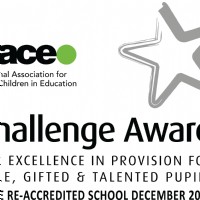 St Saviour's has been successful in ensuring that we continue to hold our NACE quality mark in recognition of the work that we do to challenge our students.
St Saviour's and St Olave's School is delighted to announce that we have successfully gained reaccreditation of the NACE Challenge Award. NACE is recognised nationally and internationally as the UK's leading independent education organisation in the field of education for able learners.
In gaining the NACE Award the school has undergone a rigorous, evidence-based assessment, requiring triangulation between the evidence and judgements submitted, assessment day evidence gained from interviews across the school community and evidence resulting from sampling of the quality of teaching and learning during the assessment day. Reaccreditation means that standards assessed in 2010 have not only be sustained but also improved upon.
The assessment report commented on 'the real sense of community' and stated that 'the school continues to have the highest aspirations for all of its girls, and this year achieved the best exam results ever.' Particular strengths that were mentioned included the 'opportunities for girls to experience activities beyond the curriculum' and the 'variety of opportunities [for girls] to act as leaders'.
Headteacher, Catherine May, said "I am delighted that we have been re-accredited with the NACE award. It is a fantastic outcome for the whole school community which reflects the hard work of teachers and support staff, and acknowledges the outstanding achievements of our students. It endorses our commitment to enable all learners to flourish and achieve."