SSSO Students Visit the Shard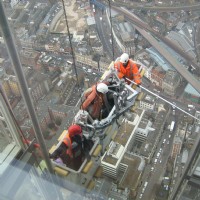 100's of our lucky students were given the opportunity of visiting one of London's most iconic buildings- the Shard!
"On the 11th of January I went to the famous Shard building. I was very excited when we got there especially when we reached the top and had the most amazing views of London.
It was beautiful! There were telescopes that you could peer through and get close up views. The lifts going up where great, they are so fast and there are TV screens on the ceiling and music playing.
Thank you SSSO for this fantastic opportunity!"
Nariah, 7 Blue